Teaching Computer Skills to Older Adults-Adapting to their needs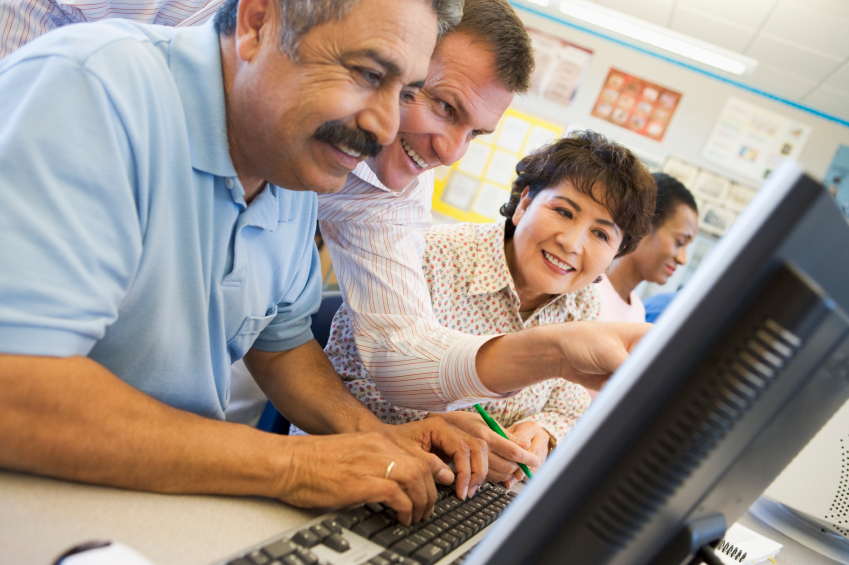 I have been thinking for quite some time about writing an article on my experience in teaching computer skills to older adults. I currently teach a short course titled Computer Skills for Adults - Pre ECDL at the Malta College of Arts, Science and Technology (MCAST). The course is not particularly directed towards older adults; however I tend to have a good number of learners that fall under this category in every intake. In this article I would like to focus on some difficulties that I normally encounter, together with how I deal with them to ensure a positive learning experience. You might agree with my approach, or you might also have other suggestions. In fact comments and experiences are greatly appreciated.
1.Fear of technology
For many older adults, computers and the internet may seem to be highly complex technologies. However we all know that this is not the case, as with proper training and practice, things become easier. I believe that it is all about making them feel at ease. Apart from the usual icebreakers, I provide various reassurances; for example I emphasise that no particular harm is done if they click somewhere by mistake. I also regularly give tips on basic troubleshooting and common problems that they might encounter. Normally as lessons progress, they build more confidence and this element of fear is slowly mitigated.
2.Physical Changes – limited vision, impaired hearing, issues with motor skills
These provide a challenge both for me as a trainer and for the learners. In order to cater for problems with vision, I try my best to use large fonts both for any projected slides and also printed handouts. I also teach them how to use features that can enlarge fonts on their computer. When it comes to hearing, one might encounter different levels of impairment as well. I normally deal with such impairment by repeating instructions more than once, using an appropriate volume to project my voice, together with trying to be in a position where everyone can hear me properly.
Limitations in motor skills are normally quite challenging as learners find it difficult to use the mouse and/or keyboard. My approach depends on the limitations encountered. There are cases where, for example, I adopt a direct teaching method employing physical guidance. I also normally slow down the pace when possible, so that learners with such difficulties can take their time to finish tasks.
3.Diminished working memory
This is commonly manifested when learners try to recall steps for a procedure. In some cases this may be just after the explanation, even for simple steps such as closing an open window. In order to cater for this limitation, I focus on repeating and also reinforcing information. This is also followed by the provision of regular summaries and ample time for questions. It is also important to maintain an appropriate pace to enable the learners to follow and learn all the required steps. Lastly I also supplement the explanation or demonstration with printed handouts that include steps in a logical order and screenshots to help in the process.
4.Difficulty to stay focused
I have often noticed that a majority of learners tend to get distracted easily and thus lose focus. It is therefore one of my key tasks to help them stay on track. One of the approaches that I often adopt is the effective use of questioning techniques to help them stay focused, and for me to better understand their situation at that point in time. I also go around regularly checking their computer screens to ensure that they are following my delivery.
There is obviously much more to say, however I wanted to stick to the salient points. In conclusion I would like to say that in order to work with this category of learners, one requires a good amount of patience. It is important that trainers understand that what may be common sense and so easy for them, may not be so for their learners.