Patrick Phillips: helping people find a path that will bring a sense of purpose and meaning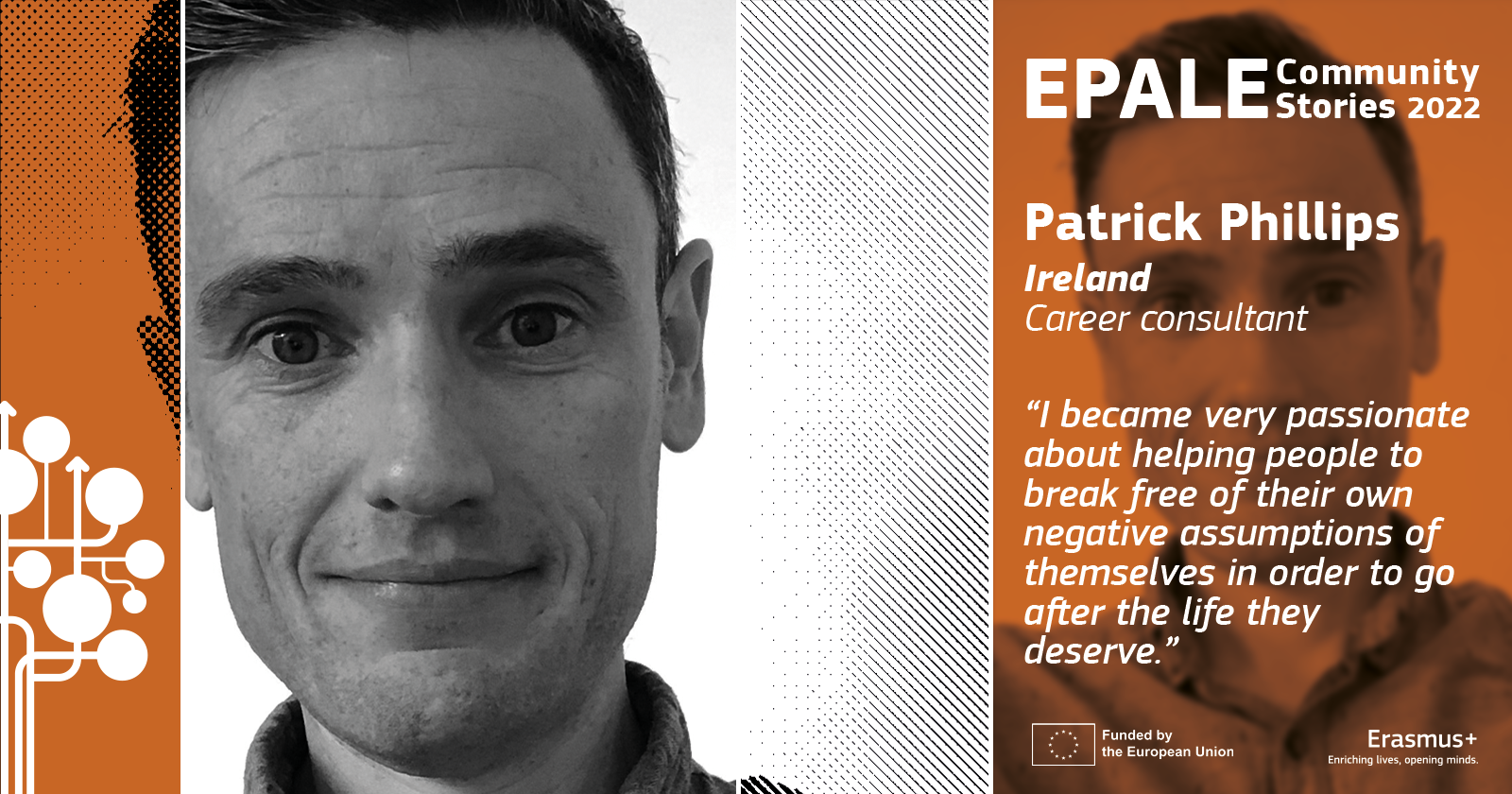 Short bio
I am a career consultant who helps people find a path in life that will bring a sense of purpose and meaning. I also publish in journals on career and vocational theory. I am interested in how our unconscious minds influence our career decision making without us even noticing! This is really important because we can make decisions or repeat behaviours that might not be helping our careers and are preventing us from having the career we deserve!
My Story
I was a weak student in secondary school and at university. My final year exam results at secondary school were abysmal, and I was unable to go to college until I completed a bridging qualification. However, even when I did finally qualify for college, I did not know what I wanted to do. I completed a degree eventually, but I was totally lost. I had low self-esteem and did not understand what I wanted from life. In my mid 20's I stumbled on a book called Emotional Intelligence: Why it can matter more than IQ, the book was written by Dr. Daniel Goleman and it gave me a sense of hope that I could find a path in life if I focused on developing my whole self and not just my IQ. This was an important lesson for me, society puts such emphasis on IQ as the deciding factor in determining if a person will be successful and happy in life. However, this book was telling me that there is so much more to success and happiness in life.
I started focusing on my psychology, and I finally understood that my low self-esteem was not something I was simply born with and destined to suffer from for the rest of my life!
I started going to therapy which I found this helpful in exploring and critiquing the assumptions I was making about myself. I began working on building my confidence and I took more control of the direction my life was taking. Very slowly, I started to see results and I eventually discovered my calling in life. By working on my own growth and development I discovered that this was something I would like to help others to do. I became very passionate about helping people to break free of their own negative assumptions of themselves in order to go after the life they deserve. A critical part of having the life we want is having a career that we find meaningful and rewarding. I now work as a career consultant at Trinity College Dublin and I publish research in top academic journals, as well as guest lecture to various non profit organisations across Ireland. Keep in mind that this is the same person that failed his high school exams!
What changed for me is that I developed my self awareness and my emotional intelligence. IQ is fixed from a young age, it does not increase as you get older, so my IQ is not the reason I went on to achieve in life from age 30 onwards, it all came from learning to understand myself and from improving my self-esteem.
My goal for my future is to bring the message to as many people as possible that they can achieve great things in life and in their career if they understand how to develop their self-awareness.
Research indicates that 90% of people are only 10% self aware, research also shows that only 13% of people across the world are interested and engaged in their careers. This is a shocking statistic, we must find a way to help people find their calling in life. In my own research, I have discovered that there is high levels of anxiety amongst adult learners and workers across Ireland. I believe much of this anxiety stems from people not understanding what they want from their lives, they don't understand which direction they should go in to find a sense of purpose in life. When people do not believe their lives have meaning they are prone to feeling anxious, I know all too well how this way of living impacts mental health. Teaching self-awareness and emotional intelligence should start at primary school and continued into secondary and tertiary education. As educators, we need to understand the importance of helping students engage in the journey of self discovery. In my opinion, the education system in Ireland focuses almost entirely on IQ related teaching and the consequences are plain to see with 87% of people feeling lost in their careers as adults, this is unacceptable.
We must start seeing education as the process of helping the whole self grow and not just focusing on academic achievement.