Artificial intelligence cracks open the black box of learning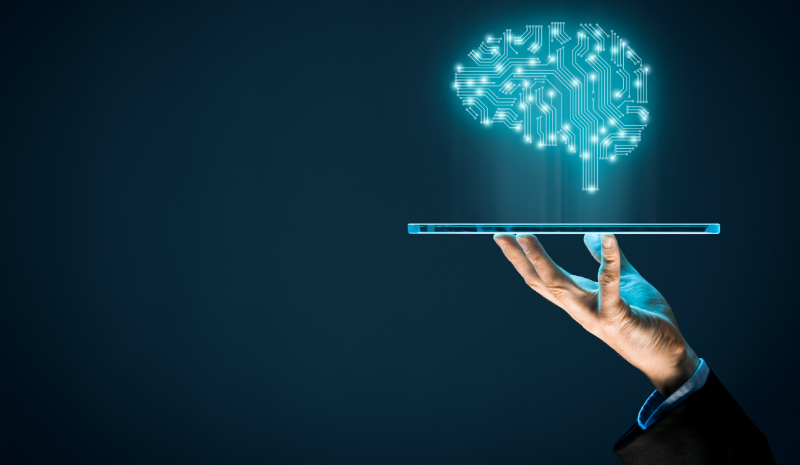 The concept of artificial intelligence (AI) fires up the imagination. It is the pinnacle of human achievement to create a machine that has the highest of human faculties: learning and problem solving. Will learning machines transform learning itself? Will they make us unemployed and miserable, as some predict? Will they make lifelong learning ubiquitous, or monopolise it for the prosperous few? EPALE discussed the significance of AI for education with Professors Rose Luckin and Keng Siau.
The two academics see great promise in AI as a democratiser of education if AI is developed in close cooperation with pedagogues.
AI: observe and optimise
Rose Luckin sees AI having two roles in education: firstly, it creates an intelligent infrastructure for learning and, secondly, it powers the specific technologies (smart phones, virtual reality, robots etc.) that enable us to tap into that infrastructure.
The first part, the infrastructure (e.g. the technology underpinning an online course), holds much promise for Luckin, as AI can illuminate the meta-level of learning, revealing its mechanisms at work.
 'AI can show us how we learn best, precisely which tasks we find difficult and where we excel,' Luckin explains.
Discovering bottlenecks in learning means teachers can then try to remove them – to optimise the quality of their work.
AI can map these smooth and rough patches on our learning path thanks to its ability to draw conclusions from a massive amount of data gathered from a large number of learners. AI, then, is not just an instructor – it is a keen observer just like a human teacher, and that role may be more crucial.
The observer role does not even require students to be logged on to an online interface. On the contrary, in Luckin's view AI may eventually free time for offline tuition.
'We can capture data passively, through sensors and cameras as students collaborate. If we get artificial intelligence and education right, there will be more time for activities that needn't involve digital technology, such as art, sport and drama.'
The learner, then, benefits from the personalised learning that AI enables. Keng Siau points out that education providers stand to gain as well, with possible wide-ranging benefits:
'AI enables institutions to lower the cost of providing quality education. As a result, more people can be trained. Globally, this will benefit the populations in underdeveloped and developing countries.'
Siau also sees the increase of AI and gamification in learning move hand in hand.
'Gamification of learning is a hot research topic, and it has the potential to make education fun and engaging,' Siau explains.
Make AI development pedagogy-driven
Both researchers point out that global use of AI-assisted learning is still in its early days, but a major increase in applications is anticipated. Does this mean that soon we will all have an AI lifelong learning tutor as a constant companion, as educational publishers Pearson suggest? Or is AI just for those who can afford it?
Keng Siau sees AI use following the general technology adoption life cycle – innovation, early adopters, maturity, and widespread adoption.
'We are now in the early adoption phase. Once the technology reaches maturity, users increase in number and the prices decrease.'
Keng Siau hopes the future market of AI applications will be diverse.
'For AI in education, it is possible for a handful of good AI programmes to dominate certain topics. If this happens, it becomes challenging to ensure a diversity and cross-fertilisation of ideas,' he says.
 AI should, then, be truly accessible to the masses. Rose Luckin sees AI as a potential democratiser of learning, but with a caveat. The new education ideal in the widespread adoption phase will be a good blend of delivery through AI and human tutors.  
'There is a risk that privileged learners will get the ideal mix of technology and human interaction, while poorer students will get AI technology and a little human interaction,' Luckin warns.
She points to a further risk. The development of educational applications should be done in close cooperation with pedagogues, educational researchers and other stakeholders.
'We do not want poorly designed artificially intelligent systems undermining the promise of this technology.'
 

Keng Siau is Chair of the Department of Business and Information Technology at Missouri University of Science and Technology, in the US. He specialises in research into the economic and social impact of AI.

Photo credit: Keng Siau´s archive

 

Rose Luckin is Professor of Learner-Centred Design at the University College London´s Knowledge Lab, in the UK. Her particular research interest is to use AI to illuminate the learning process itself for the benefit of learners and teachers.

Photo credit: UCL
Glossary
Artificial intelligence
Artificial intelligence or AI generally refers to machines and computers capable of mimicking the human cognitive functions of learning, and problem-solving based on those learnings. The applications of AI are numerous, ranging from powering internet search engines and online advertising algorithms to driverless cars, military drones – and education.
Machine learning
Machine learning can be viewed as a subdivision of artificial intelligence, overlapping also with statistics. Machine learning deals with "teaching" computer programmes to learn and draw conclusions from a given set of data without having been programmed to that given task. Applications include robotics, archiving, stock market analyses and computer games.
Read more on EPALE
Sources and further reading
---
Markus Palmen is a journalist, writer and audiovisual producer, and a freelancer. Since August 2017 he has been EPALE's Thematic Coordinator for Policy. For eight years Markus was the Managing Editor and Editor-in-Chief for the European Lifelong Learning Magazine.