Summary of good practices "How to promote entrepreneurship in families"
Project partners from Latvia, Lithuania and Northern Macedonia have identified examples of good practice in promoting entrepreneurship for families within the framework of the Erasmus + project "Promoting Entrepreneurship for Families" (No. 2019-1-LV01-KA204-060435).
The summary provides an overview of EU family policy and entrepreneurship policy. The authors of the summary have tried to answer the questions:
In which cases can we talk about family entrepreneurship?
How exactly does entrepreneurship contribute to family well-being?
Who can be a family entrepreneurship agent?
Resource Details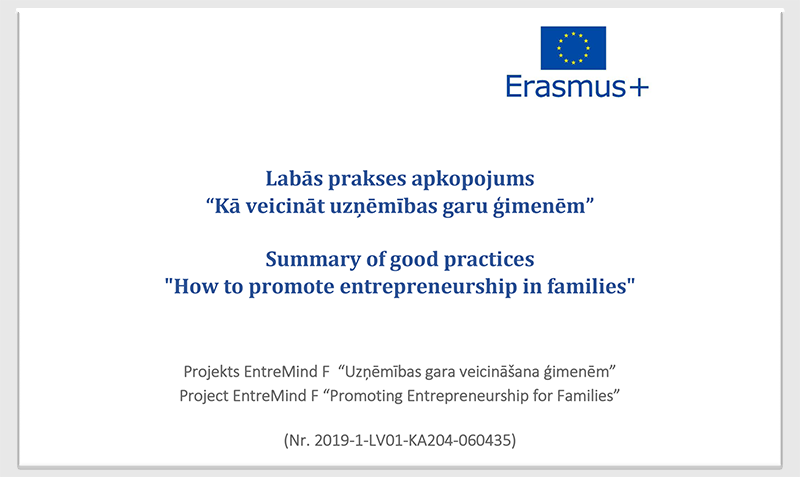 Type of resource
Case Study