EPALE podcast: Learner-centred approaches to boost motivation - fighting the stigmatisation of basic skills challenge, and the role of microcredentials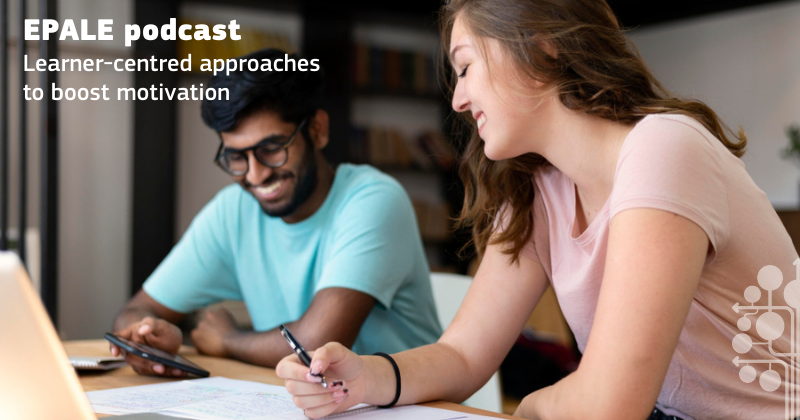 The main aim of this podcast session is to discuss different aspects and tools impacting adult learners' motivation when it comes to engaging in basic skills learning programs (e.g. literacy, numeracy, basic digital skills etc).
Stigmatisation of basic skills needs
The initial theme is the often-experienced stigmatisation of adults with basic skills needs and challenges. Whereas basic skills courses can significantly improve one's career prospects, contribute to job safety, and result in quantifiable return of investment for employers and governments too, stigma and, in extreme cases, bullying can impose a significant barrier for people to join learning programs.
The general recognition of basic skills needs, and public awareness shows great differences in different countries or regions. Often, we find that engaging in learning programs, especially basic skills courses, is not always appreciated in societies, and adults with basic skills needs themselves feel discouraged, and keep it for themselves when they make up their minds to pick up learning again fearing judgement on their peers, employer's behalf. 
Tools supporting motivation: microcredentials
In the second phase of the podcast, we are turning towards the notion of microcredentials and discuss whether and how they could contribute to supporting adults engagement and self-management of their learning. Access to lifelong learning opportunities and improving employability are often set as desirable objectives when it comes to investing in microcredentials that are undisputedly important matters in AL and there are many initiatives, local practices that try to make use of badges, for example. Nevertheless, the notion of microcredentials may introduce a new culture or recognition and "accreditation" that people have to get to know, explore and get used to. On 20 April 2021, the European Commission launched a 12-week public consultation on a European approach to micro-credentials for lifelong learning and employability.
These are the main themes covered by the current podcast. Tamás Harangozó, editor and project coordinator for the European Basic Skills Network talked with 2 invited experts: 
Johanni Larjanko, adult education expert and national coordinator for the Nordic Network for Adult Learning in Finland,
William O'Keeffe, policy officer at A3 Unit for VET & Apprenticeship in DG Employment, Social Affairs & Inclusion at the European Commission.
Further resources in this theme
Nordic Network for Adult Learning
DG Employment, Social Affairs & Inclusion
EU approach to microcredentials
European Qualifications Framework
EBSN's OER on EPALE: Outreach, motivation and persistence
Here is the transcript of the current podcast.