International Perspectives on Older Adult Education: Research, Policies and Practice
A book that provides a retrospective and prospective overview of older adult education and gives an understanding of fundamental learning issues affecting older adults cross-nationally. It is written by country leaders in lifelong learning covering a wider territory than any other book before.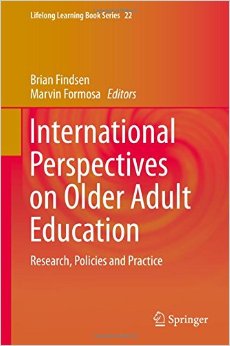 The book builds on recent publications in lifelong learning which focus on learning and education in later life. It breaks new ground in international understandings of what constitutes later life learning across diverse cultures in manifold countries or regions across the world. Containing 42 separate country/regional analyses of later life learning, the overall significance resides in insiders' conceptualisations and critique of this emerging sub-field of lifelong learning and adult education.
You can read more about the book here.