Improving life chances and empowering communities report - Community learning and development in Scotland: Findings from inspection evidence 2016-19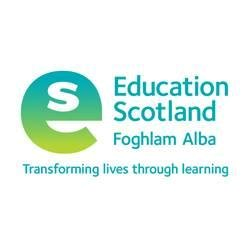 This Improving life chances and empowering communities report from Education Scotland shows positive steps being taken to empower people individually and collectively to make positive changes through Community Learning and Development (CLD).
It is is intended to help local authorities, local and national CLD providers, policy makers and CLD partners reflect on their practice and to engage in professional dialogue to order to bring about further improvements to CLD provision.
The report's key finding is that majority of local authorities across Scotland are successfully delivering targeted CLD provision that strongly contributes to addressing poverty and disadvantage for individuals and groups in local communities. It summarises the main findings from HM Inspectors of Education following inspections in all 32 local authorities between September 2016 to June 2019, of Community Learning and Development (CLD) provision.
They found evidence that:
CLD is contributing strongly to local communities in almost all local authorities
targeted CLD provision is improving basic skills, reducing social isolation and improving wellbeing for those overcoming social and economic disadvantage.
CLD is increasingly valued by senior leaders, schools and other education providers, with strong strategic leadership of CLD driving improvement across the majority of local authorities.
Volunteering is also providing important opportunities for people to progress their learning.
Resource Details
Type of resource
Studies and Reports