The Community Education Webinar Series: Reasserting, Becoming, Justice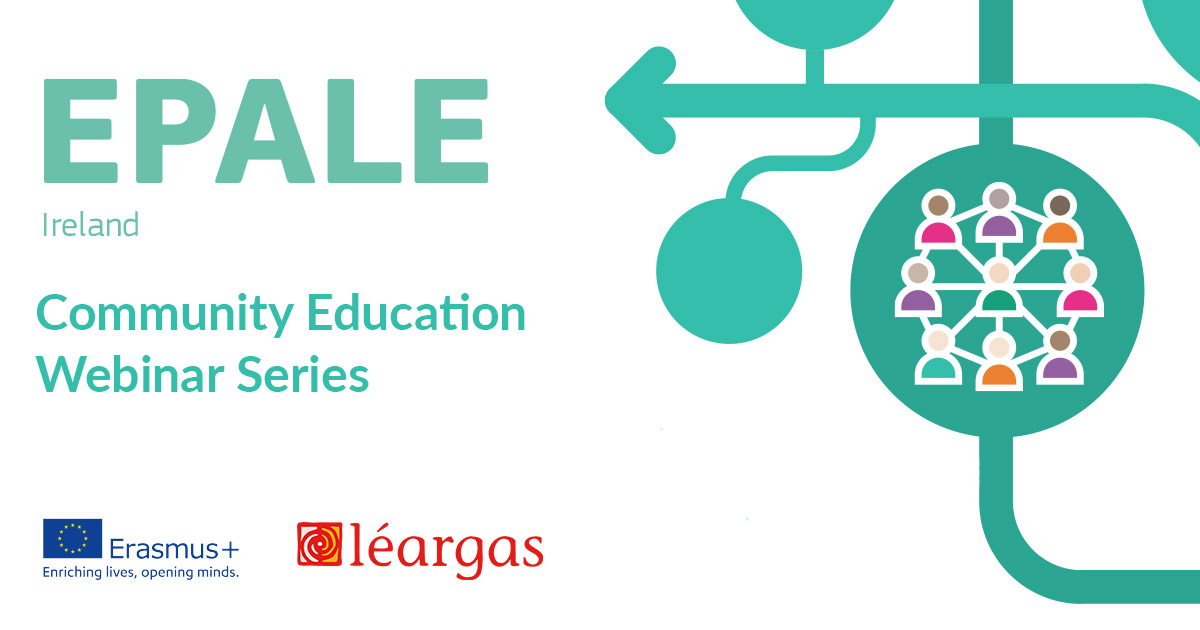 About this Event
As part of the launch of the Charter for Community Education, this webinar series is a collaboration between EPALE Ireland and the Three Pillar Group which is a working group of academics, community education practitioners, and advocates.
The Charter for Community Education draws from wide ranging consultation with community education practitioners and aims to reassert the principles and values of community education.
The Webinar Series welcomes practitioners, advocates, academics and all those interested in Adult and Community Education to reflect and explore these principles and values in the context of the themes addressed in each webinar.
Registration is required for EACH webinar

While part of a series, each webinar is distinct

It is possible to attend 1,2 or all three webinars
Webinar 1: Reasserting the Politics of Community Education
Date: Wednesday 28th April
Time: 11am-1pm
Speakers: Camilla Fitzsimons and Mae Shaw
Keynote Listener: Bríd Connolly
This webinar explores the political and transformational potential of community education in a changing context. Camilla and Mae will consider the possibilities for reclaiming a problem-posing approach that asks critical questions about power and privilege in our world today.
Webinar 2: Becoming an Anti-Racist Adult Education Practitioner
Date: Wednesday 9th June
Time: 2-4pm
Speakers: Lilian Nwanze and Stephen Brookfield
Keynote Listener: Amel Yacef
A conversation with two practitioners and researchers with an interest in inclusive, anti -racist practices in adult and community education.
Webinar 3: Community Education and Climate Justice
Date: Wednesday 6th October
Time: TBC
Speakers: Suzie Cahn and Amanda Slevin and Special Guest
Keynote Listener: Caoimhe Kerins
What you should know:
Agenda and speaker bios will be sent upon confirmation of attending

The session will be audio recorded to be made into a podcast

The session will be recorded BUT ONLY for the purposes of a highlight reel, breakout rooms will not be video recorded

you should ensure that your name when attending matches with the name you sign up with on Eventbrite
Please note: due to the nature of the event spaces are limited, if you do not intend on attending, please do not reserve a seat. If you cannot attend, let us know ASAP so that your ticket may go to someone on the waiting list.
Links to attend will be sent upon registration.
Ready to journey through this 3-part series? Us too! See you there!
Register HERE.