Study Circle. Swedish method of adult education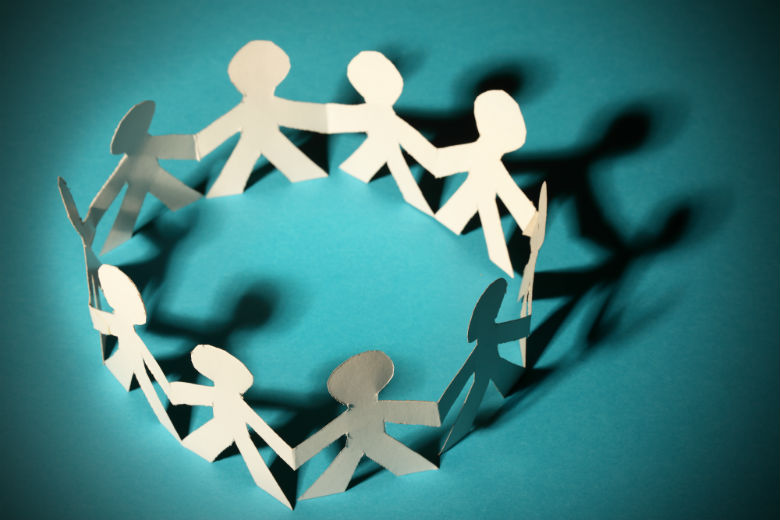 Adult learning requires methods that are cheap, universal, effective and proven. Study Circle meets these criteria. In Sweden, where the method has been used for over a century, nearly two million people benefit from it every year.
Study Circle is a new innovative adult learning method on the Polish educational market. It is often called a self-study group. People who want to gain new knowledge/skills in a particular field or solve a particular problem meet regularly in small groups (Study Circles) in order to work together on a chosen topic. Work of such a group is enriched by knowledge and experience of each member, which allows to look at a given topic from many different perspectives. The Study Circle method makes an assumption that everybody has some knowledge and experience, which he/she can share with others.
How does it work?
The Study Circle method works best is case of small groups of 7-12 persons. A group can rely on knowledge and skills of its members or make use of external experts' competences. Members of a group choose a leader from among their number who will be responsible for the group and its results. Activities of a group are supported by a facilitator who is a representative of an institution organizing learning process. Each group spends about two months working on a particular topic. Meetings usually take place two times a week. One meeting lasts three hours. The method is based on the contribution of every group member. Participants share their knowledge and skills. They also share duties and responsibilities – collectively they choose necessary materials, set a work program and a schedule of meetings. Work of every group is concluded by evaluation of results.
What kind of institutions can profit the Study Circle method?
The Study Circle method can be successfully used by institutions implementing activities aimed at improvement of key competences (they include: language competence, mathematical competence and basic competences in science and technology, digital competence, sense of initiative and entrepreneurship, learning to learn, social and civic competences as well as artistic expression) or at social and professional activation of diverse groups (e.g. social welfare centers, district labour offices in the frame of work clubs, clubs of social integration, NGOs working in the field of social integration, etc.). Study Circle is also implemented by institutions organising activities aiming at development of interests (e.g. culture centres, schools, libraries, hobby clubs). Study Circle method can be used as a method of consultation by various kinds of public administration institutions (city/town halls as well as institutions like e.g. police). The method can be also used by institutions working with people having negative experiences with formal education (especially the young ones) e.g. educational care centres, psychological-pedagogical centres, youth care centers. In Sweden the method was also implemented in academia. Moreover, it became popular in business organisations where it was used to support integration and professional development of employees.
Why it is worth using the Study Circle method?
Study Circle is a cheap method. It does not require qualified staff or other resources. A sef-study group relies on the potential of group members. Conditions in a group allow participants to freely exchange knowledge and skills. Thanks to that, involvement of external experts, trainers or consultants is not necessary (although it is not excluded).
Study Circle is a method with future. It is consistent with the trend of lifelong learning, it develops cooperation skills of group members and other competence valued on the labour market. Study Circle promotes new democratic education system, supports the process of social integration and activation.
Study Circle is a universal method. It works well in case of public institutions, NGOs and business organisations all over the world.
Study Circle is an effective method. Focused on skills and practical aspects, it has been supporting education of Scandinavians for over a century. For several dozens of years it has been used in other parts of the globe.
The first Polish website dedicated to the Study Circle method is run by Centrum Rozwoju Inicjatyw Społecznych CRIS (Civil Initiatives Development Centre). More information can be found at StudyCircle.pl
----------------------
Izabella Kaznowska - coordinator of the project "Study circle - szwedzkie koło zamachowe" (Study circle - Swedish flyweel), coauthor of a publication "Study circle - szwedzka metoda edukacji dorosłych" (Study circle - Swedish method  of adult education). She works for Centrum Rozwoju Inicjatyw Społecznych CRIS (Civil Initiatives Development Centre) in Rybnik, Poland, where she deals mainly with research projects as well as with evaluation and monitoring of social activities.