ScienceLit – Scientific Literacy for all! A methodology challenges (my) understanding of "learning"
Written by Dr. Inga Specht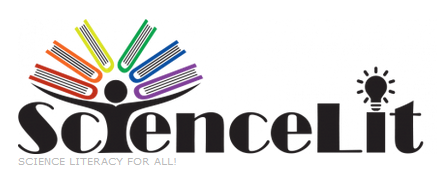 The European reference framework, amongst others, points out the need of developing key competences for lifelong learning of the adult population including the knowledge of fundamental and scientific concepts, principles and methods. It suggests that this knowledge and these competences may make adult learners more critical and enable them to make complex assessments of situations in everyday life, for instance taking into account ethical issues when assessing the impact of nano-technological progress in their families and communities.
Based on the necessity to develop adult learners' scientific knowledge, Agora – an internationally well-known adult school center (Sánchez, 1999) – started an Erasmus+ project ScienceLit in 2016. The project is carried out by five partners from different countries (Spain, Slovenia, Greece, Germany). It  accomplishes the goal to get science closer to citizens and aims at making science more attractive and promoting it. For these goals the concept of Dialogic Learning and its seven principles have been transferred to the domain of science for the first time. Thus, the project developed the so-called ScienceLit Methodology which applies Dialogic Gatherings, a Successful Educational Action, to science for transferring scientific knowledge.  Successful Educational Action is an educational action that has been scientifically tested to continuously have effective results independent of the participants' geographic and socio-economic context and the respective adult education organisations where it takes place. The so-called Scientific Dialogic Gatherings are activities where participants read original scientific works and articles and reflect on them. During this, a collective learning process is built via dialogues. Everyone can take part in this activity, regardless of age, gender and cultural background. A moderator supports/facilitates the dialogue on a level playing field. No teacher is involved.
The two main objectives of this methodology are firstly to facilitate access to scientific knowledge to adults with low skills and in disadvantaged situations and secondly to equip them with tools that enable them to understand, interpret and analyse science autonomously. Basically, this is the moment, when people who think that participants have to learn what is "right and wrong" from a teacher with adequate scientific knowledge get confused and take a critical look.
Also for me, the first time when I was confronted with Dialogic Learning and the methodology of Dialogic Gatherings, it was hard to believe that there was any result for the participants. Then, when I thought of results and impacts I thought about "receiving proper knowledge" like physical laws. But I had to forget what I thought about "effective learning" and to become open to new ideas. Honestly, it is hard to give up the idea of "teacher-centered-learning" as well as the "before-after-knowledge-comparison", but it is worth it. Besides knowledge acquisition one keyword of Scientific Dialog Gatherings is empowering. Participants acquire different competencies like the abilities to argue and to respect each other's opinions, like self-confidence and personal autonomy, like critical thinking and reasoning as well as (social) recognition and the insight that everyone is able to read and understand scientific texts independent of his or her background. In general, participants acquire competencies and abilities which are valuable for coping with everyday life, besides pure scientific knowledge. Moreover it is a methodology which makes the most of participation and inclusion.
If you have doubts: Follow up on the methodology of Scientific Dialogic Gatherings. Here you will find an Interactive Guide (open access) which contains audio-visual materials on the methodology and explains how to organise and implement Scientific Gatherings as well as how to participate in it and how to implement it in adult education organisations across Europe.
Please share your thoughts, experience and questions about Scientific Dialogic Gatherings with us via the comment function below. Many thanks in advance!
Dr. Inga Specht is research associate at the German Institute for Adult Education – Leibniz Centre for Lifelong Learning in Bonn. She works in the institute's Research Sector in the Department "Teaching, Learning, Counselling" on learning processes in museums and cultural education.