The IMPACT project – assessing and validating competence-oriented learning through IT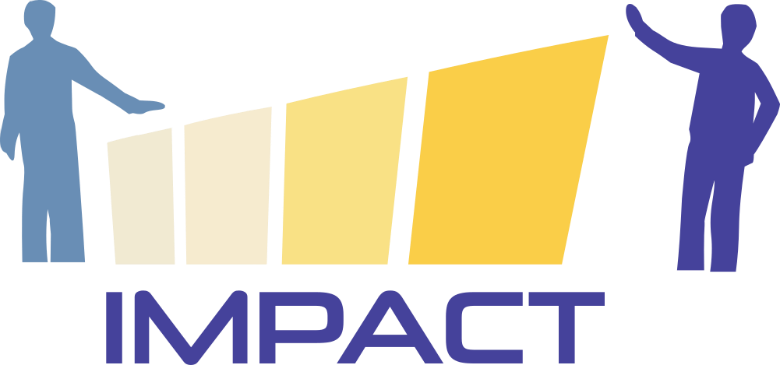 How can learning technologies promote innovative and holistic learning approaches and contribute to the validation of competences acquired through informal learning? Dr Tim Scholze told us more about the IMPACT project which aimed to answer this question.
The IMPACT project: innovative methods for validation of competences
How can learning technologies promote innovative and holistic learning approaches and contribute to the validation of competences acquired through informal learning? The IMPACT project addressed this question between 2015 and 2016, and developed a seamless learning space that combines the open source learning systems Moodle and Mahara with validation software.
IMPACT stands for IT-based Methodology for Promoting, Assessing and validating Competence-oriented learning and Training. The project put a strong focus on IT development and integration. We developed the first specifications for open source virtual learning environments (Moodle LMS and Mahara e-portfolio) for interfaces with validation systems for formal and non-formal learning. IMPACT created a learning space that supports new ways of (competence-oriented) learning, combining technology-aided learning and validation. The project also provided open educational resources (OER) and offered a rich open learning environment for continuing professional development of teachers, trainers, coaches and other personnel in all educational sectors (VET, adult, higher, school and youth education).
Validation of Learning Outcomes in Informal and Non-formal Learning
IMPACT was created based on the theme of the Validation of Learning Outcomes in Informal and Non-formal Learning (VINFL) which is planned to be implemented in 2018. It was carried out by a consortium of 10 organisations from Germany, Greece, Bulgaria, Lithuania, Portugal, Italy, Belgium, Slovakia and Poland.
IMPACT addressed a number of structural, technical and content-related obstacles and challenges that hamper the implementation of VINFL, especially in the adult education and youth sector, but also in rather informal learning fields in school and higher education (e.g. Erasmus+ mobility).
IMPACT also aimed to find solutions to the lack of technical interoperability to address:
the missing technical specifications
the missing connection to IT-supported learning and assessment systems and OER, such as open source LMS or e-portfolios
IMPACT developed a comprehensive implementation strategy for a combined IT-based open learning space and VINFL. It put a special focus on IT-based interoperability and on integrating educational stakeholders from the practice to this important European field.
Project implementation and outputs
Based on a large scale research, analysis of available ECVET projects and an online survey, the project transferred the recommendations on structures of ECVET qualifications of the European Parliament and the Council into a technical specification. This specification was put as open source on a specific website as basis for software development of validation tools that facilitate the transfer of qualifications, units and learning outcomes. Based on these specifications a software prototype was developed in the LEVEL5 validation system and tested with the most suitable 10 ECVET projects selected in the research phase.
In parallel we developed a comprehensive implementation strategy for teachers and trainers. It is based on a fully fledged qualification for educational staff on VINFL which was designed, developed and piloted with a group of 20 professionals in blended learning methodology including a rich open learning environment – the IMPACT platform. The platform is centrally managed and maintained on an open source e-Portfolio system. It consists of a combined learning and validation environment that was developed on the basis of a sound technical ECVET specification. For the first time the seamless connection between open source learning technologies (e-Portfolio, LMS and validation software) could be established and was piloted within the learning projects of the trained teachers.
The technical interoperability between learning technologies and the invention of the specification and the software prototype for ECVET projects is an important milestone for the bottom-up network of 22 member states. It will enrich the services and infrastructures offered by its partners for the implementation of VINFL and innovative educational practice in the EU.
---
For the last 20 years Tim Scholze has worked on research and development projects in different educational sectors related to innovative practical learning fields in VET and adult education. He has also worked as a scientific expert at the Universities of Kassel and Duisburg-Essen, the German Institute for Adult Education, DVV International and the REVEAL group. He has a PhD in educational sciences and is the chairperson of the Blended Learning Institutions' Cooperative . The Cooperative is  a European umbrella orga­nisation of experts from practice and science from 22 EU members states working on competence-oriented learning and validation of informal and non-formal learning.