An Erasmus+ project to help communities build alternative food systems
Reading time approximately five minutes - read, like and comment!
---
---
There is broad consensus that the way we produce and consume our food urgently needs to change in order to deliver on the sustainable Development Goals (SDGs), the Agenda 2030 and address global challenges including climate change, biodiversity loss, poverty, and deteriorating health. But overall the central question still remains: how to make food systems more sustainable?
The Education Towards the Creation of Alternative Food Networks project (EATingCRAFT) tries to address this question by designing an innovative and high-quality training programme focusing on up-skilling adult learners interested in building alternative food networks which ensure benefits for their local communities.
Innovative sustainable food systems on a local level
Around the globe, organic farmers, consumers and facilitating organisations have been developing different innovations aiming at building local food systems based on solidarity and participation such as Participatory Guarantee Systems (PGS) and Community Supported Agriculture (CSA) initiatives.
PGS and CSA are similar in their overall objectives of improving livelihoods of organic producers and increasing access to safe and nutritious food for consumers.
Both PGS and CSA enhance transparent and shared decision-making processes, prioritizing a solidarity-based approach where the responsibilities for implementing sustainable agriculture practices are shared by the community.
Europe does not have a regulatory environment conducive to the development of PGS, and only third-party certified products may be labeled as 'organic'. European PGS-certified producers, unable to make organic claims on their products, rely on their tight connections with their consumers, often an integral part of the PGS itself. This is the reason why, despite the legal obstacles, PGS initiatives are spreading also in Europe as complementary tool for certification. They are particularly suitable for those groups of producers and consumers pursuing more meaningful relationships between production and consumption.
Participatory Guarantee Systems (PGS) are a low-cost, locally based system of quality assurance for organic agriculture, alternative to third party certification. They put strong emphasis on social control and knowledge building and they are based on the active participation of farmers, consumers, rural advisors, local authorities, who come together in order to design their own quality assurance methods, make decisions, visit farms, support each other and check that farmers are producing according to an Organic Standard. To learn more watch the following video:
The Erasmus+ Project EATingCRAFT
Funded by the Erasmus+ programme of the European Union, the project is built on a strategic partnership between seven European organisations involved in sustainable food production and consumption. The partners are IFOAM – Organics International (global), Nature et Progrès (France), the Association of Conscious Consumers – ACC-TVE (Hungary) PRO-BIO Liga (Czech Republic), MIRAMAP (France), Agroecopolis (Greece) and the International CSA Network URGENCI.
The 2-year project was launched in October 2017 and so far has produced a training programme articulated in 4 modules, along with a toolkit that will be published online on the project's website. Each module was tested in three European countries: Czech Republic, Hungary and Greece. The ultimate objective is that by the end of the project, these countries will have built the tools and the capacity necessary to set up pilot PGS initiatives.
During this project, we have researched the synergies between PGS and CSA systems. On one side, we discovered that PGS can contribute to the CSA approach in many ways, especially by offering a system to ensure quality and a continued improvement of practices. On the other side, we will showcase examples of how CSA can inspire PGS in building a robust solidarity economy and cultivate relationships between producers and consumers creating string and heathy local food systems. This project is also an opportunity to create a network of European PGS initiatives and likeminded organisations, which can learn and share local experiences and challenges at international level.
PGS and CSA, two movements that have been developing in parallel rather than jointly, have a lot to learn from each other. We will share the outputs of the project in the coming months via the Erasmus + results webpage and EPALE platform. 
---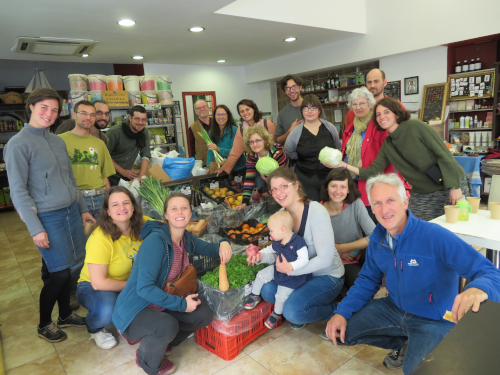 EATingCRAFT Mid-term Transnational project meeting, Thessaloniki, Grece, 7-8 November 2018
---
If you want to learn more about EATingCRAFT, visit the project webpage and join our project team at the Organic World Congress 2020, which will take place in Rennes, France.
Did you like the blog post? - Log in and join the discussion!
---
About the project:
 Partner organisations: Urgenci, Tudatos Vásárlók Egyesülete (HU), Nature et Progrés (FR), Pro-Bio-Liga (CZ), Miramap (FR), Agroecopolis (GR).
---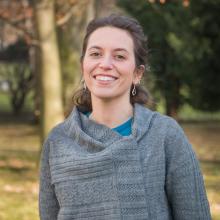 About the author:
Federica Varini
is working as Organic Policy and Guarantee specialists at IFOAM – Organics International. She implements programmes  at the intersection of sustainability, research and outreach. Based in Bonn, she is leading the EATingCRAFT project. One of her focus area is how to improve quality and compliance in the organic sector through vibrant community led certification systems called Participatory Guarantee Systems.