Chapter 2 on Basic concepts in digital inclusion – digital literacy as a life skill, digital skills and competences
Digital literacy as a life skill
As information and communication technologies have penetrated all spheres of society and contemporary life, the term "digital literacy" has been established for a cluster of basic skills which include the use and production of digital media, information processing and retrieval, participation in social networks, and a wide range of professional computing skills. As the word literacy indicates, these competences are seen as gateway skills or life skills that are required for social participation and access to education, labour market and culture. According to the working definition of UNESCO "literacy is the ability to identify, understand interpret create, communicate, compute and use printed and written materials associated with varying contexts. Literacy involves a continuum of learning in enabling individuals to achieve their goals, to develop their knowledge and potential, and to participate fully in their community and wider society" (UNESCO, 2004). In a society where public services, culture and education are computer-supported and distributed online, digital literacy becomes vital to all citizens. Digital literacy does also entail technological aspects responding to computing skills as well as skills that can be understood as information literacy: the key aspects of locating, identifying, retrieving, processing and using digitally accessible information. In its Policy Brief on "Digital Literacy in Education" UNESCO stresses the importance of digital skills for accessing education and labour market integration and details the importance and components of digital literacy as a life skill.
Critical Digital Literacy 
In 2017 the UNESCO Broadband Commission published a report titled Digital Skills for Life and Work. It presents and discusses a broad range of skills and competences that are required to make use of digital technology in a personally and socially beneficial way. It cites the composite 'digital literacy model' collated by Canada's MediaSmarts' Centre for Digital Literacy. This model sets out four broad, inter-related elements, progressing from basic access, awareness and training to more sophisticated outcomes and critical understandings (UNESCO 2017, p. 28). For more details on how MediaSmarts defines digital literacy, follow this link.
Chapter 1 of the above-mentioned 2017 UNESCO report discusses the inequalities related to digital access and use. Under the sub-headline The ongoing challenge of digital equality the report names socio-economic status, educational background, gender, geography and age as important factors in the digital divide. These underlying factors are (…)
"(…) more systemic issues of poverty and other forms of disadvantage. For example, people's ability to access and use ICTs is clearly contingent on basic living conditions, meaning that digital technology use tends to be less frequent and less active among displaced and vulnerable populations, and those on low incomes, as well as those with low levels of literacy and numeracy" (pp 15-19).
The UNESCO report assumes a set of inter-connected skills that make up digital competence, a continuum from basic functional skills to specialist know-how, also including a critical understanding of the digital. This includes awareness of digital rights (including human rights, consumer rights, rights to equality and children's rights) as well as critical information literacies. This is the ability to critically assess information, its purposes and the methods by which it is organised and spread (for example, awareness of the socially contrasted nature of online information, and notions of authority and authenticity).
The critical aspect to digital literacy as put forward by the UNESCO report, is also in line with the European Commission's approach as exemplified in the Key Competences for Lifelong Learning (2018) that also stresses the critical handling of digital technologies:
"Digital competence involves the confident, critical and responsible use of, and engagement with, digital technologies for learning, at work, and for participation in society. It includes information and data literacy, communication and collaboration, media literacy, digital content creation (including programming), safety (including digital well-being and competences related to cybersecurity), intellectual property related questions, problem solving and critical thinking" (p. 10).
This definition does not only assume skills like the ability to use, access, filter, evaluate, create, program and share digital content, but also a reflective and critical, yet curious, open-minded and forward-looking attitude towards digital technologies and content.
Media Literacy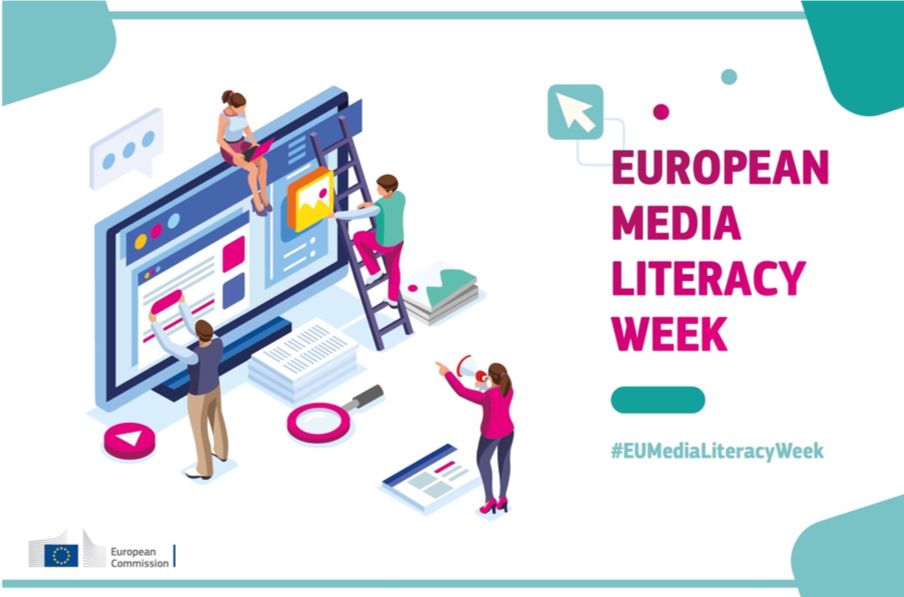 Image 1: European Media Literacy Week. Source: European Commission.
Acknowledging that a critical digital understanding is key to enable citizen to make informed decisions the EU has recently established the European Media Literacy Week  to raise awareness of the importance of media literacy across the EU and to highlight different existing initiatives, in particular those at regional and national level. A good example is the Irish Media Literacy Network.  
The Network provides a collection of open resources in a number of different themes all addressing critical thinking as information literacy. Follow this link to find out more! Pay special attention to the following resources:
News Literacy Project
UNESCO Media and Information Literacy
Integrating information literacy into curriculum
A good overview on different digital literacy models is included in the publication Digital Literacy: An NMC Horizon Project Strategic Brief commissioned by Adobe and published in October 2016. It discusses definitions and clusters skills in competences in three models:
Universal Literacy – media and information literacy, a critical stance towards the increasingly immersive world of digital media
Creative Literacy – emphasising the production of content and including technical skills like audio or video editing as well as copyright knowledge and social skills like digital citizenship
Literacy Across Disciplines – the digital as a cross-cutting theme and issue that is affecting all disciplines and sections, demanding a broad curricular redesign (pp 4-10).
European Reference Guide for Literacy and Second Language
The Council of Europe is currently developing a reference guide for literacy education in a second language that does also include digital competences. The reference guide aims to be an instrument for a flexible and inclusive education of non-schooled and low-educated adult migrants in Europe. It will complement the existing Common European Framework of Reference for Languages (CEFR) and its Companion volume with descriptors for levels below A1. I will be relevant for the education of all those migrants who either enter a new country or are refugees with no or hardly any previous schooling, or for low-educated semi-literate migrants, who can read and write in a non-alphabetic script and learn the language(s) of the host countries. One category of descriptors relates to digital skills (in education).
The users of the framework will be primarily those who work in the different branches of education:
education authorities and directors of education institutes;
authors of manuals, teachers and volunteers giving linguistic support to migrants and refugees;
organisers of diagnostic tests, exams and certifications.
Rola Naeb is part of the international expert group that is developing the framework curriculum and responsible for the digital skills descriptors. Read here and interview with her on the importance of digital competences for education and social inclusion. Read here an interview with her on the importance of digital competences for education and social inclusion.
The DigComp Framework
Digital competences, skills for self-directed learning a in the focus of research at the EU Commissions Joint Research Centre (JRC) in order to support the agenda for innovation, growth and participation in a digital society and economy. How can or should these new skills and competences be defined, described, thought, acquired and recognised? This is the key question behind the following projects:
The Digital Competence Framework can help to monitor citizen's digital skills and to support curricula development. In connection with the above-mentioned DES Index it can help policy-makers to know where citizens stand for digital competence at the country level and what curricula and training offers for all citizens or specific target groups in a given country should entail. This online tool provided by the JRC offers detailed data on ICT skills of the population (and other indicators like the use of computer in education) in EU countries and the possibility to compare the situation in selected countries.
Points for reflection
Explore the online tool of the Digital Agenda Scoreboard by looking up what percentage of the female population in your country has at least basic digital skills! Compare this figure to the overall female population (age 16-74) in the European Union! Additionally, look up any other country of your professional or personal interest!
What other data of the Digital Agenda Scoreboard did you find interesting or relevant for you with regard to developing programs and initiatives for digital inclusion?
Are there any digital literacy frameworks used in your country? Does it have any reference to critical information and data literacy?
How are digital competences and skills conceptualised in your country's education and training system?
Do policies specifically address digital inclusion of adults? What policy tools are used in the implementation?
Recommendations for further relevant resources are welcome in the comment section below!
The Capacity Building Series of EBSN provides free open educational resources (OERs) and massive online courses (MOOCs) through EPALE, to help the implementation of the European Commission recommendations on Upskilling pathways in EU Member States. EPALE is funded by the Erasmus+ programme, as part the European Commission's ongoing commitment to improving the quality of adult learning provision in Europe. The project is implemented with the support of the Education, Audiovisual and Culture Executive Agency (EACEA).
Continue here!Back to main pageChapter 1Chapter 3