Using intuition in training and coaching
Remote Event
to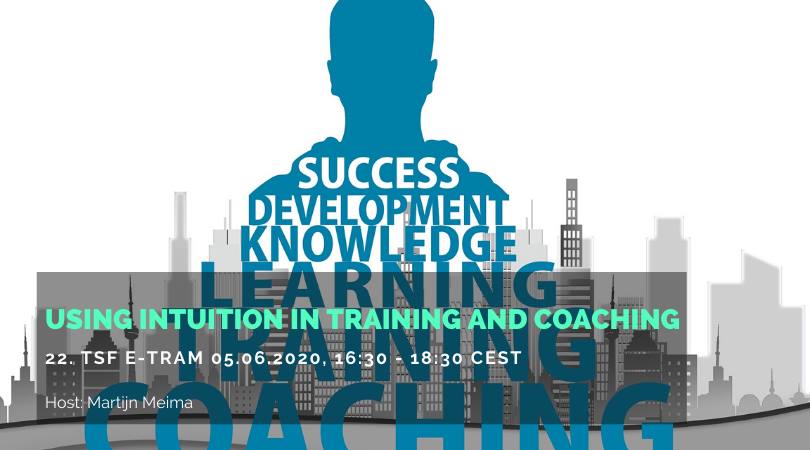 Would you like to find out how you can increase your performance as a trainer or coach by using your intuition? Join this e-tram in which Martijn Meima, the European business intuition expert, will take you on a journey into the intuitive layers of coaching and training. Martijn will share his ideas and experience on how intuition can increase the effect of the interventions you do.
He will let you experience the power of intuition in some powerful hands-on exercises. After the e-tram you will know more about your own intuition and how to use it in your day to day work. A workshop by Martijn is always energetic, fun and deep at the same time. Sign up and get ready for the intuitive ride.
Event Details
Organiser type
Other event
Organiser name
Trainers' Forum (TsF) is a vibrant international and interdisciplinary community of educators, trainers, facilitators, HR specialists, and most of all passionate learners from all around Europe (and beyond).

The purpose at the core of the forum is to gather an international community of educators around advanced learning, networking, and collaboration opportunities.

The vision we're striving to move towards is a world where educators from all backgrounds are coming together to organise meaningful experiences, where everyone involved can learn, grow, connect, and create to their fullest.

The mission we are committing to is to hold a space for the TsF community to design and provide the services or products needed to fulfil its calling purpose.
Contact details
tram(at)trainersforum.org