Department for Education and Ofqual launch consultations for new digital skills qualifications
The Department for Education has launched a consultation to consider the content to be included in the new digital skills qualifications set to be released free of charge from August 2021. Existing functional skills qualifications (FSQs) in ICT will cease operation in July 2021.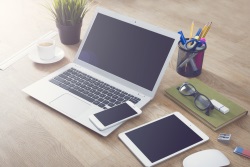 The new digital FSQs will be available at entry level 3 and level 1 and aim to develop skills in adults who have no or low digital skills. Those taking the qualifications will be instructed in using digital devices to complete everyday activities such as sending emails and making payments online. They will also be made aware of online security and safety best practice. It is hoped that the acquisition of these skills will not only enable learners to complete basic tasks, but also prepare them for various types of work that frequently require the use of digital technologies. 
Ofqual, the government that regulates qualifications and testing standards, has launched its own consultation on regulating the new FSQs. Ofqual proposes that level 1 assessments will be required to be set by the awarding organisation. This would provide for better control over assessments and show their use in gaining employment or moving on to further study. Entry level assessments would also be set by the awarding organisation, but could be adapted by centres if desired. 
The government first announced plans to provide free digital skills training for adults in October 2016 and this was passed into law in April 2017. The existing £1.5 billion adult education budget will provide funding for the courses. 
The Department for Education's consultation will run till 11 July 2019 and Ofqual's regulatory consultation will run till 26 July 2019.   
Remember to share your thoughts in the comment box below or tweet and share on Twitter, Facebook and LinkedIn.