Soft skills, struggles and broader perspectives – parental leave as an informal learning experience
As any parent would testify, having and raising a child is a transformational task and experience. But do parents of small children regard their daily mix of chaos and bliss as an informal learning experience?
To understand the learning aspects of parental leave better, EPALE interviewed three parents of small children, all with experience in stay-at-home childcare under their belt. 
Ruth Sarrazin: 'I´ve gained new perspectives on life and work'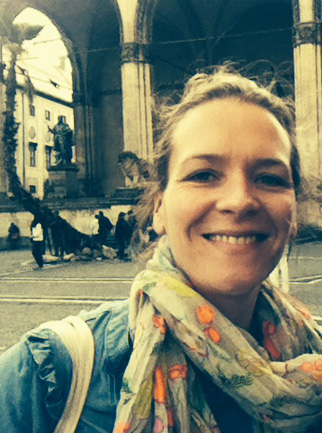 Ruth Sarrazin
, 38, lives in Bonn, Germany. She and her husband are parents to
Martha
, a 3-year-old bundle of energy. When Martha was born in 2016 it felt evident for Ruth to settle into the new situation by taking time off from work.
'I also knew I did not want to stay at home for a really long period. In Germany mothers tend to stay at home longer – often for many years – and then work part time, which of course affects their income and career. But this is changing, due to new role models and an improving childcare system.'
Ruth ended up staying at home on maternity leave for nine months, followed by Martha moving into day care.
Days at home took mother and daughter through a gentle routine of park visits, walks and meeting other parents, all paced by breastfeeding times. 
'It was a good and very happy time, but it was paradoxical. During the first months I often felt overwhelmed and underchallenged at the same time. I was in charge of everything but everything was in turn understandably dictated by the child's needs.'
Many of the overwhelmed feelings were due to a lack of sleep caused by night feeding and nursing. Ruth was surprised at the sheer physical demands of getting through the sleep-deprived days. The importance of looking after one's own wellbeing – as a prerequisite of looking after others – became tangible in those days. Even a small moment of own time helped along the way. 
For Ruth, the learning experience during maternity leave boiled down to learning to 'organize yourself in an unorganised surrounding'. She speaks of increased flexibility and making most of the little available time to try and finish a given task or undertaking. The experience seems to transcend individual skills as well.
'I think as a parent I've gained a broader perspective on life whereby I am generally less stressed about small things, even at work. Also, there is this sense of wonder about this internal programming of us as human beings. We have all followed this same path of really constant learning to become who we are. '
Mikko Salokangas: 'I'm better at my work because of parental leave'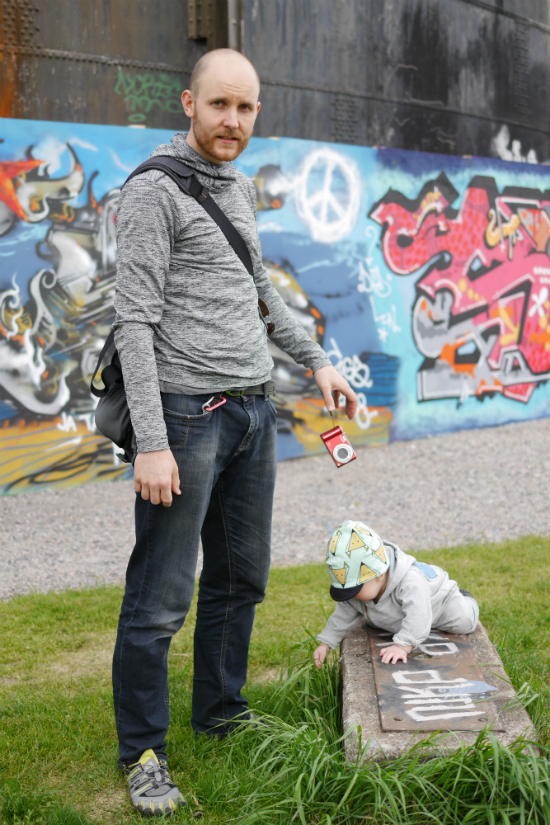 Mikko Salokangas, 33, lives in Helsinki, Finland, and is a proud father of two. His first-born, a girl, will soon blow four candles on the birthday cake. Her little brother soon turns two.
Mikko is a caregiver by profession, working with people with disabilities and on the autism spectrum.
Mikko took a half-year paternal leave with his daughter, followed by seven months with his son. At the time of the interview, two months of the leave remain. He talks of mixed feelings about returning to work.
'I enjoy my work, but I cherish my time at home with the kids even more! When I started my first leave I was a bit anxious but that subsided when I realised that I am actually quite good with childcare.'
In Finland stay-at-home fatherhood is increasingly accepted and normal socially, yet mothers still use a lioness's share of parental leave. In Mikko's family mother and father have stayed at home for roughly the same time. A similar income between the spouses meant that neither had to avoid parental leave to protect a heavier pay check. 
Up at around seven, an unhurried breakfast and off to the day care where Mikko's daughter spends half a day. A firm routine creates a smooth and safe path through the day for both children and father. Before noon it's playground time; Mikko parks his pram next to a long line of bikes and prams of other park-goers.
'In parks you meet other parents. We have something of a dad network going on, a good place for peer support!'
Mikko feels that the parental leave has had a clear effect on his professional skills. To make ends meet, Mikko has done gig work for his employer while on the leave. He noticed a better understanding of his clients' mental states having freshly honed his people-reading skills at home.
'Some of the special needs people I care for may be adults in terms of years but will throw tantrums like a toddler. I have a more acute insight into this emotional dynamic now. Aside from work, I can't recommend parental leave for fathers enough. The parent learns as much as the child, and your child forms a bond of equal intensity with both parents!'
Teresa La Marca: 'I see the child inside everyone'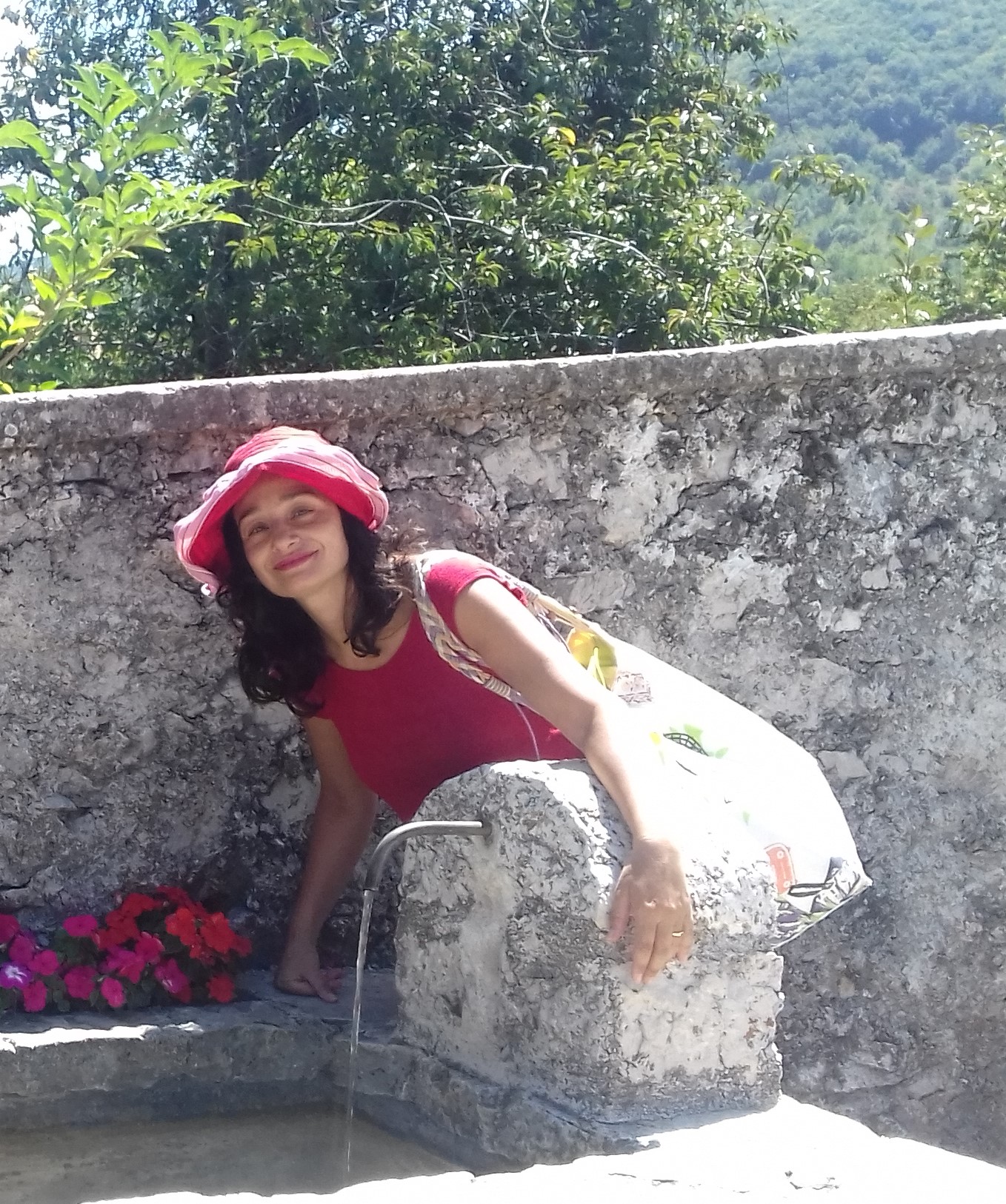 A smile lights up Teresa La Marca's face when she describes her six-year-old son Francesco.
'We have a very relaxed, happy boy! I think he was the only child not crying when we left him in the kindergarten for the first time!'
La Marca, 47, lives in Naples, Italy, and works as a teacher. The first day of kindergarten that Teresa now recalls took place when Francesco turned one. Before that, he was taken care of at home, with mother taking two full months of leave and the rest covered with care arrangements with husband and grandmother. In Italy fathers are increasingly seen at home as well, but fully paid-for parental leave stretches only for several days.
'I must admit that as a woman I worried about keeping my job while on leave.'
Apart from employment worries, Teresa thinks of the material leave as a fulfilling time of small, yet important moments: shared moments of mother-baby yoga, tending to plants together and seaside walks. And Mozart.
'We listened to Mozart a lot! I believe it improves the cognitive abilities. I played it to him already when he was in the womb.'
For Teresa, maternity leave and the whole journey of parenthood has proved to be a learning experience. She works with special needs children so the harder skills of planning, time management and 'just getting things done' needed at work are identical to those needed at home. Soft skills, however, are what defines parenthood for Teresa.
'Francesco has taught me to actively listen to others, and be sensible to their needs. I think at work I very quickly develop a relationship with my pupils because they sense this openness in me. It is as if I see a child in everyone. Also the inner child in adults – we all have one!'
Could informal learning on parental leave be validated?
The EU encourages member states to set up validation arrangements for non-formal and informal learning, for example through a 2012 Council Recommendation.
If Ruth, Mikko or Teresa, of the above article, would want to validate learning taken place during parental leave, what would be the concrete steps of doing this?
Odd BjØrn Ure is consultant and independent researcher in the field of education and work organizations. Validation is one of his specialisms.
Odd BjØrn Ure: 'A person wishing to validate experiences acquired during a maternity leave should first ask: For what educational trajectory do I want to validate these experiences? Once this has been answered, the education provider in question should be contacted. But be aware that learners may need to receive counselling before this decision can be taken. This is usually the best approach in case there is no specific scheme for validating experiences gained during parental leave. I have not come across any such scheme.
I am aware that some schools allow a learner to ask for enrolment (but generally not for shortening of educational programmes) based on parental experiences. Yet this primarily applies to programmes where such experiences are deemed particularly relevant for professional practice.'
EPALE:: 'Does a systematised scheme for validation of informal learning exist on a European level?'
Ure: 'There is no systematised scheme for informal learning comparable to the ECTS credit transfer system in higher education. However, each nation has to a varying degree systematised their validation practices. A look into the European Inventory on validation of non-formal or informal learning demonstrates this well.'
EPALE: 'In the academic and expert community, how would you summarise the current debate on validation?'
Ure: 'In the field of validation as such, one burning issue is how to assess non-documented competencies held by immigrants, particularly those who arrived to Europe from 2015 and onwards.'
In the more confined circles, one ongoing debate is how to link validation of non-formal and informal learning to national qualification frameworks, and to policy instruments of the EU in general. For example, experiences gained during parental leave could be included in a person's Europass CV. Yet how to move from this first step to, for example, an automatic inclusion of parental experiences in a diploma supplement remains unclear.
Further reading
Caring for children in Europe (European Commission, 2014), research paper on how childcare and parental leave interact in Europe.
---
Markus Palmen is a journalist, writer and audiovisual producer, and a freelancer. Since August 2017 he has been EPALE's Thematic Coordinator for Policy. For eight years Markus was the Managing Editor and Editor-in-Chief for the European Lifelong Learning Magazine.