Low-skilled? Really?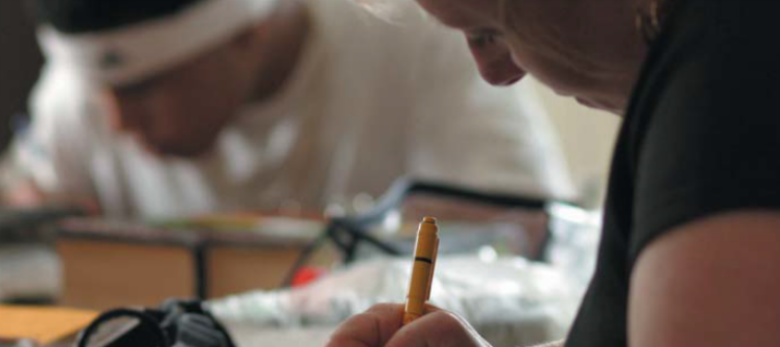 Some skills are more valued than others
A great strength of the European Commission's Upskilling Pathways initiative is the recognition that for many adults gaining vocational qualifications at EQF Level 3 or 4 is a distant possibility and one that requires significant investment in their literacy, numeracy and digital skills. At the recent Adult Skills Conference in Brussels there was consistent recognition of the importance of member states designing effective basic skills policies to ensure access to the Upskilling Pathways for all members of society.
However, despite the positive, inclusive messages of many of the speakers at the conference, I was disappointed that the term 'low-skilled' was still being used by so many to describe the target group of the Commission's Adult Skills policies. Indeed, the OECD and Cedefop appear quite wedded to it. Of central concern is that the term 'low-skilled adults' is simply inaccurate. It is usually based on two sources of data: educational outcomes and/or standardised assessments of reading and numeracy and so it recognises only a very narrow set of skills.
In the ELINET project we produced guidance for policy makers in the use of terminology when talking about adult learners in which we warned of the dangers of the use of such terms. In this guidance we noted that no adult lacks skills, but that certain skills (usually those that are easy to measure), are more valued than others in policy rhetoric:
The people we are referring to might speak several languages; drive a range of vehicles; be experts in agriculture, astronomy or athletics; they may hold down jobs, raise families, manage budgets, take part in civic life, including voting, trade unions, housing and faith communities. If someone cannot drive, they would feel it was offensive to call them 'low-skilled', so it is equally offensive to call someone low-skilled because they are limited in aspects of literacy.
As the quote above notes, not only is the term 'low-skilled' inaccurate, it is also disrespectful and betrays ignorance of the reality of adults' lives.
To lack 'schooling' does not mean to know nothing of value
At the conference in Brussels, following one of the presentations where the term 'low-skilled' was used without any explanation of what it actually means, esteemed adult educator Alberto Melo from Portugal shared an anecdote with participants in which he questioned its use. He told us how, in his work with rural communities in the 70s and 80s he frequently encountered adults who told him that they were ignorant, that they lacked 'schooling' and knew nothing of value. However, as Alberto soon noted, these same people had many skills that he lacked and that were of great value to them in their lives. They could build and repair their own houses, grow crops and rear animals and process them into food; they were organised collectively and had agreed processes for the management of their land and its produce. Later in the conference I caught up with Alberto and asked him to retell the story:
The policy implications of negative terminology
As well as being inaccurate and disrespectful, the use of this term is also likely to lead to adult education policies that fail to address the challenge set as part of the European Commission's Adult Skills Agenda. Both OECD and Cedefop recognise in the body of their reports that the term 'low-skilled' is just short-hand and masks the complexity of the lives and abilities of adults. And yet, despite this, the term is consistently used in policy headlines to talk about those who are at risk of social exclusion or excluded from the labour market.
We all know that language is important and that it can shape our attitudes.
By characterising this group of adults by what they cannot do rather than what they can and want to do, (a deficit approach) there is a real danger that the Upskilling Pathways initiative designed by Member States will alienate rather than inspire adults.
Adult learning theory teaches us that adults will only engage in learning that they find meaningful and that is of immediate relevance and use to them. A focus on what adults cannot do is likely to further stigmatise those with poor literacy, numeracy or digital skills and make it less likely that they will either seek or accept support in improving those skills. If we design adult learning with a predefined, inaccurate, and disrespectful understanding of the 'low-skilled' we should not be surprised if they fail to engage. If instead we listen carefully to adults and design programmes that build on their interests and their skills, we may have a chance of creating Upskilling Pathways that are meaningful, engaging and successful.
David Mallows has 30 years experience in adult education as a teacher, teacher trainer, manager and researcher. He was previously Director of Research at the National Research and Development Centre for adult literacy and numeracy (NRDC) at the UCL Institute of Education, London and currently represents the European Basic Skills Network in EPALE as thematic coordinator for Life Skills.