Interview with PRIDE representatives about their Local Activities
The long term training course PRIDE – 'Promoting Diversity and Inclusive Youth Work Practices' was intended for youth workers, youth trainers and facilitators who are ready to work on the topics of diversity, inclusion and anti-discrimination in order to activate the potential of diversity in trainings and work with young people both at national and the European levels. The project included three interconnected parts:- a training course in Armenia,- local activities in participating countries,- capacity building and evaluation seminar in Armenia.
And here we want to highlight the second part of the project – the local activities in participating countries.  To do that, we decided to interview two partner representatives from Poland and Belarus.
So let's get acquainted with Seweryn and Anastasia. They participated in all activities of the project and organized local projects, about which we will talk now.
- Seweryn, what new practical tools, methods and instruments related to the implementation of the concept of diversity did you acquire during the PRIDE training? 
- Among many interesting tools and methods useful in promoting diversity in my local society one of the most important, that I acquired, was an international team building activity called marshmallow tower contest.
- And what activity you implemented in your local community and how you can describe the results? 
- I have already implemented activity marshmallow tower contest in the youth group, that I worked with during international meeting with their peers. It was crucial to see how they can cooperate despite a language barrier and different cultural contexts they come from. Some of them were pretending blind and death people during the activity, and the rest was supposed to include them in order to reach the goal of the task.   
- Anastasia, what about activity you have implemented? 
- Identical cards (with nouns), the sensitive language and the role play "All people are equal, but some people are more equal than others". All these tasks helped them to understand the concept of diversity, they became more aware of other people's feelings in different situations. They were really overwhelmed by the role play. I want to believe that they learnt something useful for themselves. And they are ready to work with the topic even further. At the moment I'm preparing a new activity for youth. Everyone is ready to get together again to learn something new. And it's important for us. 
- Did you meet any obstacles while preparing/implementing your local activity?
- I didn't have any particular obstacles, but it wasn't so easy to choose activities for people to make them get interested in the topic and not to be frustrated. Their feedback made me think that I succeeded.
- Guys, what issues are the most important for youth in your country or community? Let's start with Seweryn.
- International collaboration for achieving goals in local communities and youth empowerment in working against social exclusion.
- And for Anastasia?
- Some of them still have stereotypes and defined gender roles. Those people who want to be themselves can be discriminated (in a mild way but it happens). Some young people can't accept LGBT people. People don't know much about it, that is the problem I think. Nevertheless, the situation is getting better.
- In your opinion, what shall be done to assure equality/equal treatment of young people during formal and non-formal education?
- More and more young people are giving up stereotypical thinking. I think that we could establish some non-formal organizations to help young people express themselves, teach and learn from one another. It's possible (and we do this) to organize different activities, discussions and meeting for young people. And it works effectively. If we succeed in eliminating stereotypical thinking, we will get positive and promising new generation, says Anastasia.
- I do not find that issues as a serious problem in my society. In general equality in education can be achieved by the system of scholarships for those who need it, suggests Seweryn.
We sincerely thank our interviewees for sharing their experience with us. Stay tuned by following our youth projects and Erasmus+ family!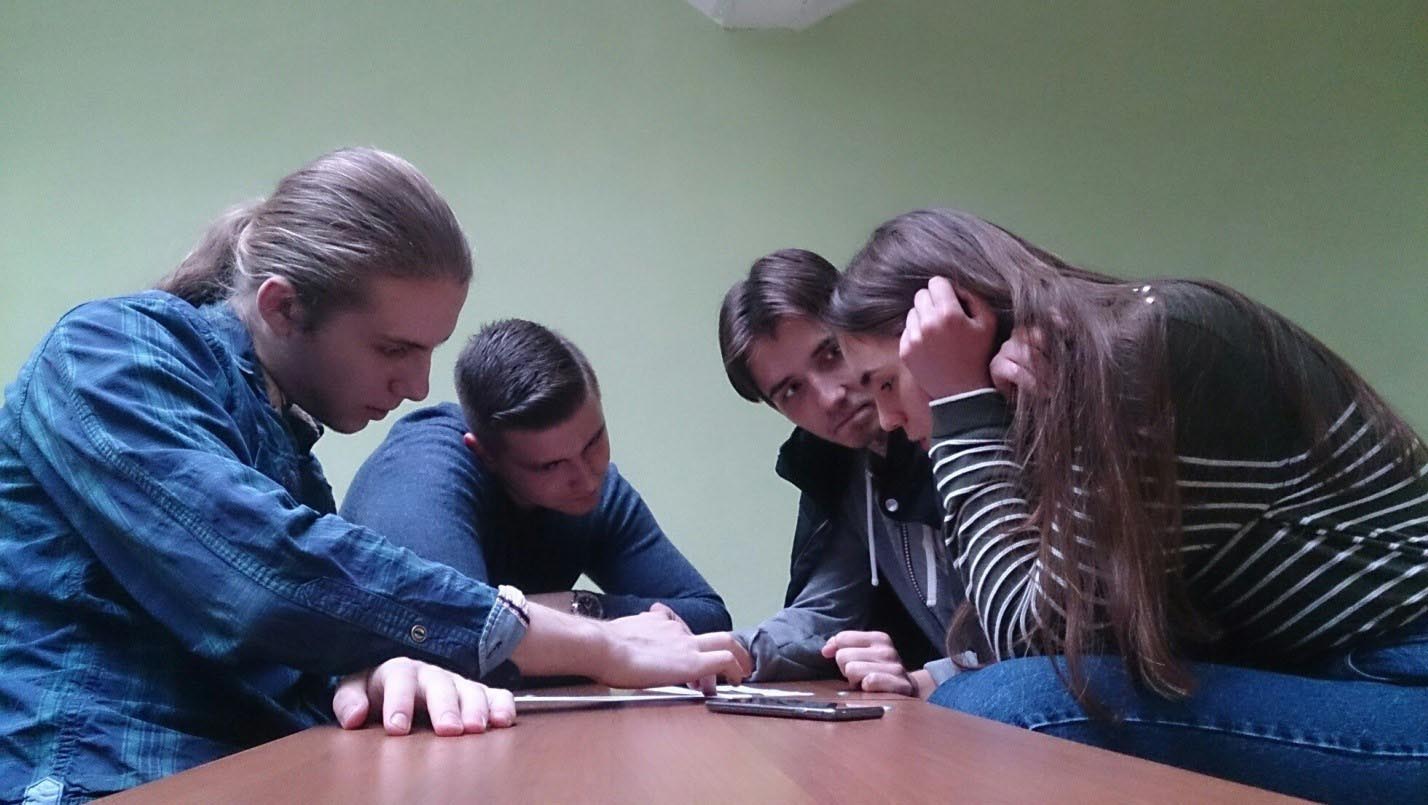 The project was implemented by More Mosaic in cooperation with Armenian Progressive Youth NGO and co-funded by the Erasmus+ Programme of the European Union.