Digital learning in the workplace – inspiring examples from Europe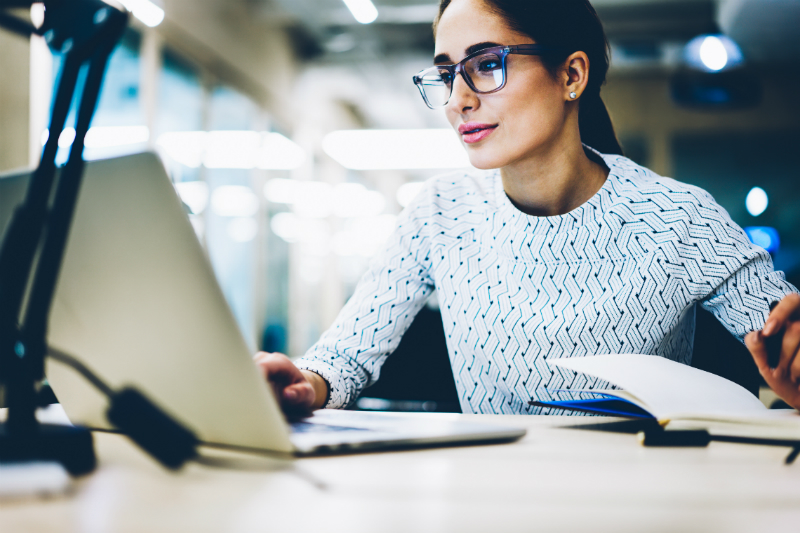 Digital technologies have enormous potential to boost adult learning in the workplace. EPALE thematic coordinator Andrew McCoshan has been working with EU Member States on the ET 2020 Working Group on Vocational Education and Training to examine the opportunities and challenges involved. This blog post looks at the opportunities, whilst an accompanying article focuses on the challenges.
The use of digital learning technologies in the workplace is on the rise. A recent report from LinkedIn Learning, shows that nearly two thirds of people involved in 'talent development' within companies are spending more of their budget on online learning that in 2017. Over one third are spending less on instructor-led training. This wouldn't be happening if digital learning were not offering new opportunities and advantages over traditional ways of learning. So what are the opportunities and where are digital technologies winning over other methods?
European Union Member States are currently investigating these questions together through the Education and Training 2020 VET Working Group, supported by the European Commission. It will report next year but it is already offering tantalising glimpses into the types of learning experiences being brought into workplaces to meet the demand for new skills development.
Doing things differently
It is well known that digital technologies mean we can teach and learn differently than before, offering the possibility for workers and employers to access learning opportunities at a time and place of their choosing.
But, more than that, current innovations in education and training are so fundamental that they correspond to the early stages of a learning revolution. Education and training is starting to experience disruptive and radical forms of innovation – not just slow, incremental change - linked on the one hand to new technologies and, on the other hand, to the emergence of demand for new skills driven by digitalisation in the labour market.
Digital technologies are particularly suited to support pedagogies like experiential, blended and game-based learning, as the examples below show.
HOW CAN DIGITAL LEARNING SUPPORT…
…EXPERIENTIAL LEARNING?
A recent European Training Foundation report shows that video making is highly effective when coupled with an experiential learning approach since it initiates, extends and invites reflective processes. Video making helps to capture the experiences of learners: they can video-record their experiences and then actively learn from the video recording in a number of different ways. E.g. teachers can record themselves at work and then make a self-assessment of their practice or share them through a video study group or where members can assess shared practice.
…BLENDED LEARNING?
In Finland, Omnia is the Joint Education Authority for the Espoo Region, owned by three municipalities, and is a pioneer in online VET teaching. It is a regional education development centre with five campuses and 860 staff serving around 40,000 learners including 10,000 VET students. Amongst its innovative provision is Edutech Bootcamp, which provides an intensive blended learning experience where VET students are challenged to ask questions, try things out and learn through a mix of collaborative, hands-on and online learning. VET teachers collaborate through social media and cloud-based services to support learning, as well as create and share content.
…GAME-BASED LEARNING?
GVETS is a two-year Erasmus+ project to develop game-based learning (or gamification) for new professionals working with children from migrant backgrouns which aims to strengthen professionals' capacity in their role in child protection. The knowledge, experience and expertise of all seven partner organisations in the project will be compiled, focusing on the integration of gamification elements in content related to migration, children and intercultural education to provide training opportunities through the use of technology tools.
Using online resources and programmes
Recent years have seen a steady accumulation of learning opportunities on the internet. Open Educational Resources and Open Courseware can be freely copied, used, and adapted by teachers, trainers and learners. Massive Open Online Courses (MOOCs) have attracted much attention, particularly in higher education, although in VET they have been less prominent to date. There is also a growing array of other commercial platforms that can support learning, including YouTube, Google+ communities, and file-sharing platforms like Dropbox. Interestingly, it seems that the most common approach amongst company training personnel is not simply to use openly available online content but rather to mix such 'off-the-shelf' content with content that has been created internally, within the company.
In Spain the National Institute for New Technologies and Teacher Training (INTEF) offers a comprehensive package of innovative online learning opportunities to teachers and trainers to improve their skills. This includes:
Massive Open Online Courses (MOOCs), each with its own Facebook group and Twitter hashtag for teachers to connect and help one other.
NANO Open Online Courses (NOOCs), which offer learning opportunities from 1 hour to 20 hours focused on particular competence areas.
EduPills, an app that offers the opportunity to acquire and/or develop digital skills in 3-8 minute units.
Insignias INTEF Open Badge Backpack, which stores, imports, downloads and shares on social media digital badges related to training in competences.
The advent of smartphones and tablets has dramatically expanded the potential for mobile learning. These devices have great potential to increase access to education, especially outside traditional school settings, and to connect learning venues and workplaces. The EU-funded REACH project developed multimedia learning units on basic skills and customer care to increase motivation and participation of young learners in workplace training via mobile devices in Italy, Norway, Spain and Turkey. The project targeted a number of sectors: tourism, healthcare, construction and food production.
The real learning revolution begins… ?
Whilst the digital learning just described has expanded the range and flexibility of opportunities, much greater potential to transform the learning experience lies in augmented reality (AR) and virtual reality (VR) which can redefine the interface between educators, learners and machines. Virtual reality simulations have been around for some time, but were previously limited to sectors where the high development costs could be offset by the benefits, e.g. flight simulation in the airline industry. But technological developments have made them much more widely available.
Not only do augmented reality and virtual reality allow replication of real-world activities, but they can enhance the learning process. For example, some spray painting virtual reality simulators, such as might be used in the automotive industry, can gather data on the depth and spread of paint which enables assessment of the learner's skills to be more detailed and consistent than before.
Augmented reality provides interactive experiences of real-world environments, for instance by enabling 3D models to be enhanced with computer-generated perceptual information. Augmented reality apps on mobile devices are also increasingly available, enabling learners to, for instance, understand geometry in 3D and learn the life cycles of plants. Software is also available to enable teachers to create their own augmented reality applications.
We need to know more!
It seems we are just at the start of the digital revolution in learning. There are new opportunities for 'micro-learning' and social learning, with new potential to break learning opportunities into small units and bring together people with common learning interests wherever they are. And new technologies offer opportunities for new pedagogies. Many companies are already seeing the advantages, not least in terms of lowered costs and enhanced benefits. But we need to understand better the types of digital innovations taking place in workplace learning. This blog has presented just a few examples: the adult learning community needs more! Why not share them via the comments section below?
And in the accompanying blog post in this 'mini-series', we take a closer look at the emerging challenges posed by digitalisation in workplace learning and how we might equip ourselves to deal with them.
---
Andrew McCoshan has worked in education and training in Europe for over 30 years as an academic researcher and consultant. He is currently a Senior Research Associate at the Educational Disadvantage Centre at Dublin City University in Ireland.