Transnational Wellbeing Analysis Report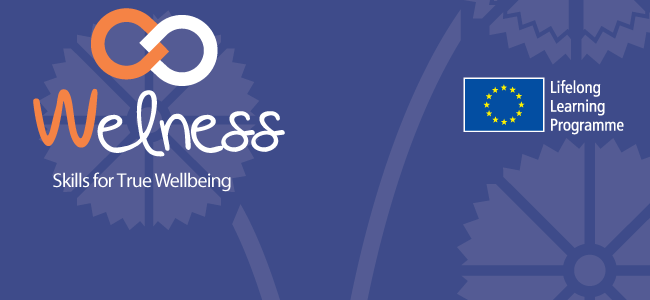 'Skills for true wellbeing (WELNESS)' is a project funded with support from the Lifelong Learning Programme (January 2013 to December 2014). The aim of the project is to equip professionals and learners from adult education, with skills that will allow them to monitor their levels of wellbeing and self-regulation strategies in order to return to satisfying levels of wellness.
Evidence of the partners' work shows professionals and learners form adult education sectors are often highly stressed and unhappy due to lack of coping mechanisms, based on this evidence was formed the European Lifelong Learning project.
Within the project, the partnership engaged carried out a Trans-national Wellbeing Analysis which formed the basis of the development of seminars and workshops as the pilot phase for adult educators and adult learners. This transnational analysis report examined both the needs of professionals engaged in adult education and the needs of adult learners, in particular to assess their baseline level of wellbeing and problems that they have that affect the level of their wellbeing. Each partner collected the data for the research in their respective countries. The results were collected and analysed on European level by AHE – the WP leader. The report is available: RO, PL, UK, SI, IT, CY
Project Partners:- West University of Timisoara (RO - project coordinator);- University of Humanities and Economics in Lodz, (PL);- Health Psychology Management Organization Services Rainham (UK)- Razvojno izobrazevalni center Novo Mesto (SI)- Promimpresa San Cataldo (IT)- ShipCon Limassol ltd (CY)- FormAzione Co&So Network Firenze (IT)