Teaching Financial Skills

This report is part of a series of case studies that research and describe a range of adult literacy and numeracy programmes across Ireland. The research, which was carried out by the National Adult Literacy Agency (NALA). 
The new report includes six case studies that describe in detail the work of learning centres and tutors to improve adult learners' financial skills, knowledge and understanding. 
The emphaisis is on numeracy, because of its essential role in using and understanding money.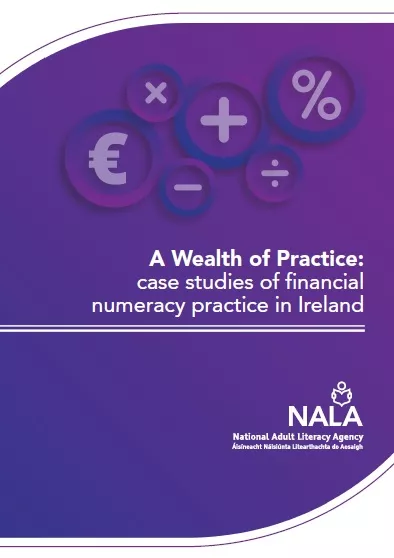 Resource Details
Copyright status
No cost. Freely available to download.
Type of resource
Studies and Reports
Resource media