Storyteller – educational materials for aspiring new life stories
Within the Erasmus + project "Empowerment of persons under risk of exclusion through the development of storytelling professional training in under-equipped EU countries" with a short name "StoryTeller", the partnership consortium developed methodology for future storytelling educationonal programme. These materials were created in connection with the research on the current state of storytelling in partner countries, which has already been published on the project's website as a Compendium. 
Findings and lessons from the Compendium represent transparent collection of information on the current situation in the field of using storytelling approach when dealing with the topic of social exclusion – according to the latter a customized educational programme in storytelling was developed in terms of curriculum and methodology at our learning platform: http://learnstorytelling.eu/course/curriculum-design/ and http://learnstorytelling.eu/become-a- facilitator /.
This year, we will test the curriculum in the participating organizations, within learning / training / teaching activities in Northern Ireland and in each country together with individuals at risk of social exclusion to work towards greatest possible feedback about future CVET educational programme.
We invite you to review the published materials.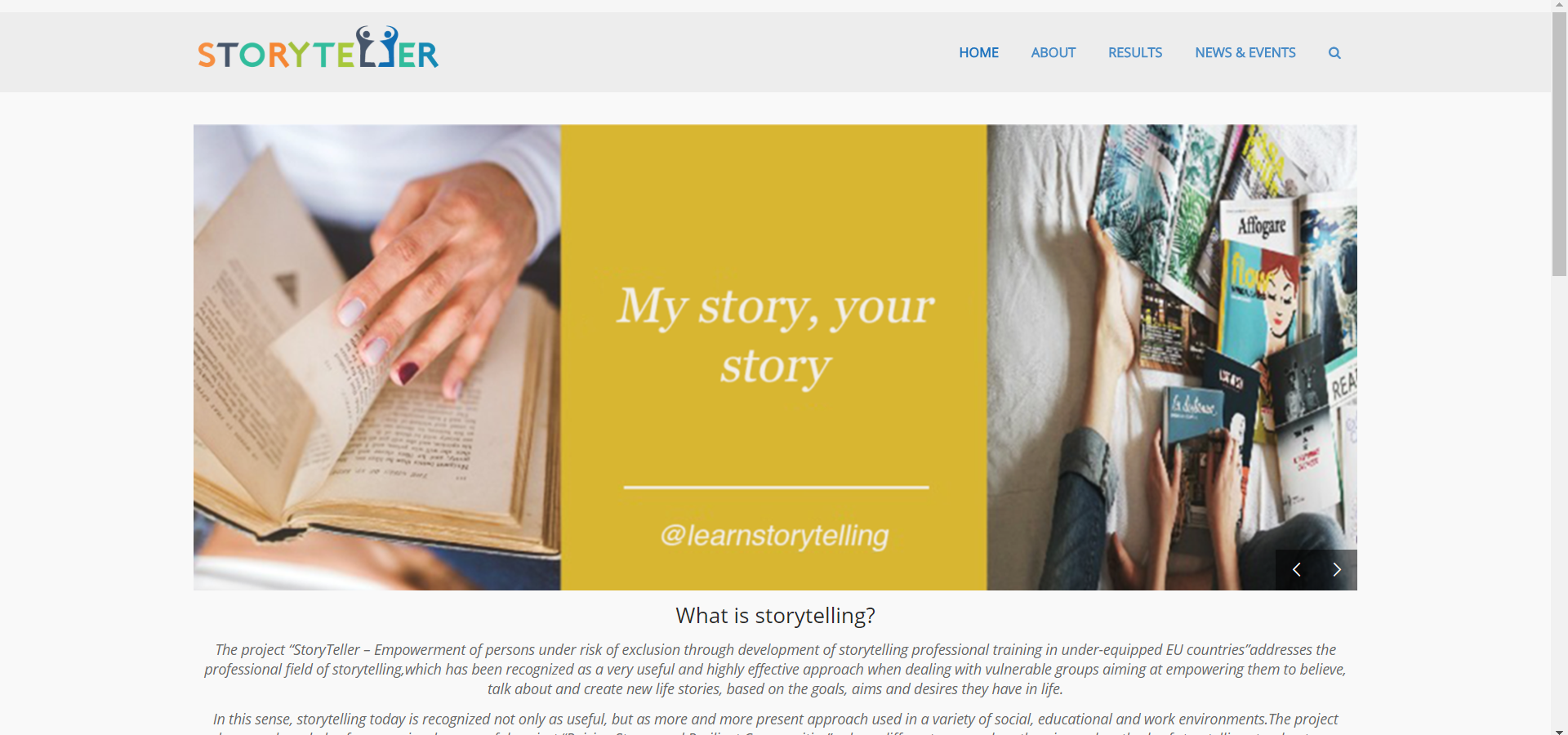 Moira Kobše works as a professional worker in the project office at OZARA d.o.o., Service and Disability Company.The main fields she worked in the past are, in particular, informal learning and its importance among young people, modern forms of employment, and the provision of informal educational workshops with a variety of topics, especially for younsters. In recent years she has worked as a professional worker within the framework of the national social care system in the field of various social security rights and services for vulnerable groups of the population.​
Resource Details
Type of resource
Open Educational Resources