Resource
SkillHUBS: Research report with project guidelines
Document available also in:
SL
Posted by Nevenka Kocijančič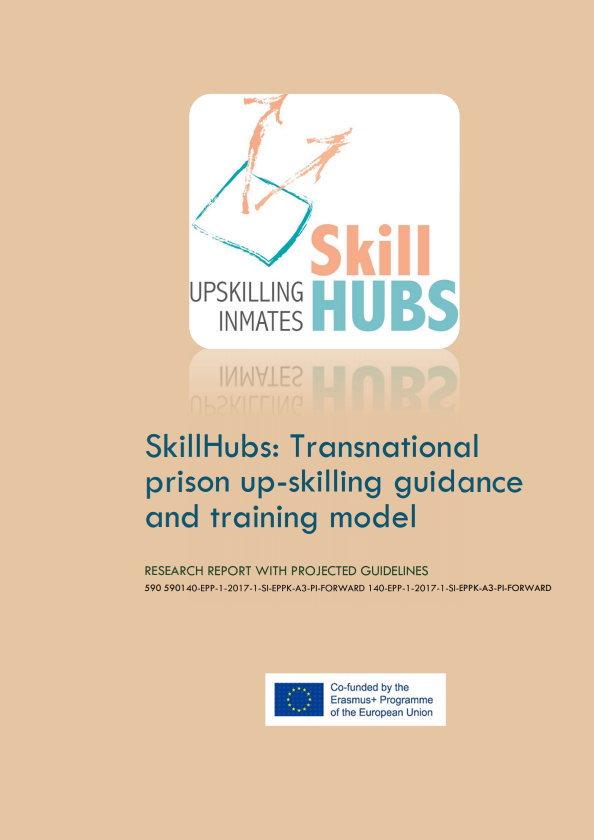 The objective of the research report in the Transnational prison up-skilling and training model (SkillHUBS) project was to identify existing good practices, skill gaps, mismatches and related policies in EU in the field of skills assessment as well as at analysing, accessing and benchmarking the existing practices of inmates up-skilling in EU prison systems. The report contains a presentation of the state of prison education in Europe. It focuses on the situation in the partner countries: in Belgium, Malta, Romania, Slovenia and the United Kingdom.
The SkillHUBS project is an attempt to develop a comprehensive model for identifying educational needs and developing the basic skills of imprisoners, which would help them with the reintegrating into society and the labour market after the penalties passed.
More information are available at the project website.

* Translation from Slovene to English was prepared by Mateja Pečar, a co-worker of the Slovenian Institute for Adult Education.
Publication Date:
Tuesday, 29 January, 2019
Language of the document:
English