SIAE Newsletter Summer 2021 is out
Before the summer holidays, we are summarising some exciting facts about events, programmes and projects in the field of ALE in SIAE Newsletter. 
Read the welcome speech of the new directress of the Slovenian Institute for Adult Education, Dr Nataša Potočnik.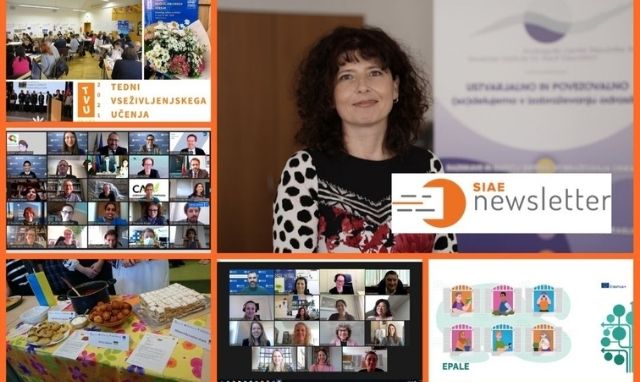 We joined the #We are ALE campaign and presented Slovenian approaches to the quality development of ALE in an international environment.
Last year's experience with Slovenian learning festival brought many insights that will be beneficial in designing this year's approaches. We plan activities at the state level: national opening, Adult Education Colloquium, renovation of the institute of Awards and others.
Read more in the SIAE Newsletter.
Ana Peklenik is employed at the Promotion and Information Unit of the Slovenian Institute for Adult Education, where she is mainly engaged in library and documentation activities. Ana is also the editor of the SIAE Newsletter.