Should we be teaching Emotional Intelligence in our schools and universities?
I recently published a paper in the All Ireland Journal in Teaching and Learning in Higher Education, the paper explored post graduates students' opinions of Emotional Intelligence. The research determined that none of the students interviewed had any direct exposure to the topic of Emotional Intelligence. This raises the question, should we be teaching students how to develop their Emotional Intelligence at primary, secondary and tertiary level education? I propose that Emotional Intelligence has the potential to help us address major challenges in the EU such as the rise populism in our politics. Emotional Intelligence can do this by helping us to improve our capacity for critical thinking, and our ability to empathise with others. 
The paper can viewed at the link below and please feel free to message me with questions and feedback!
Resource Details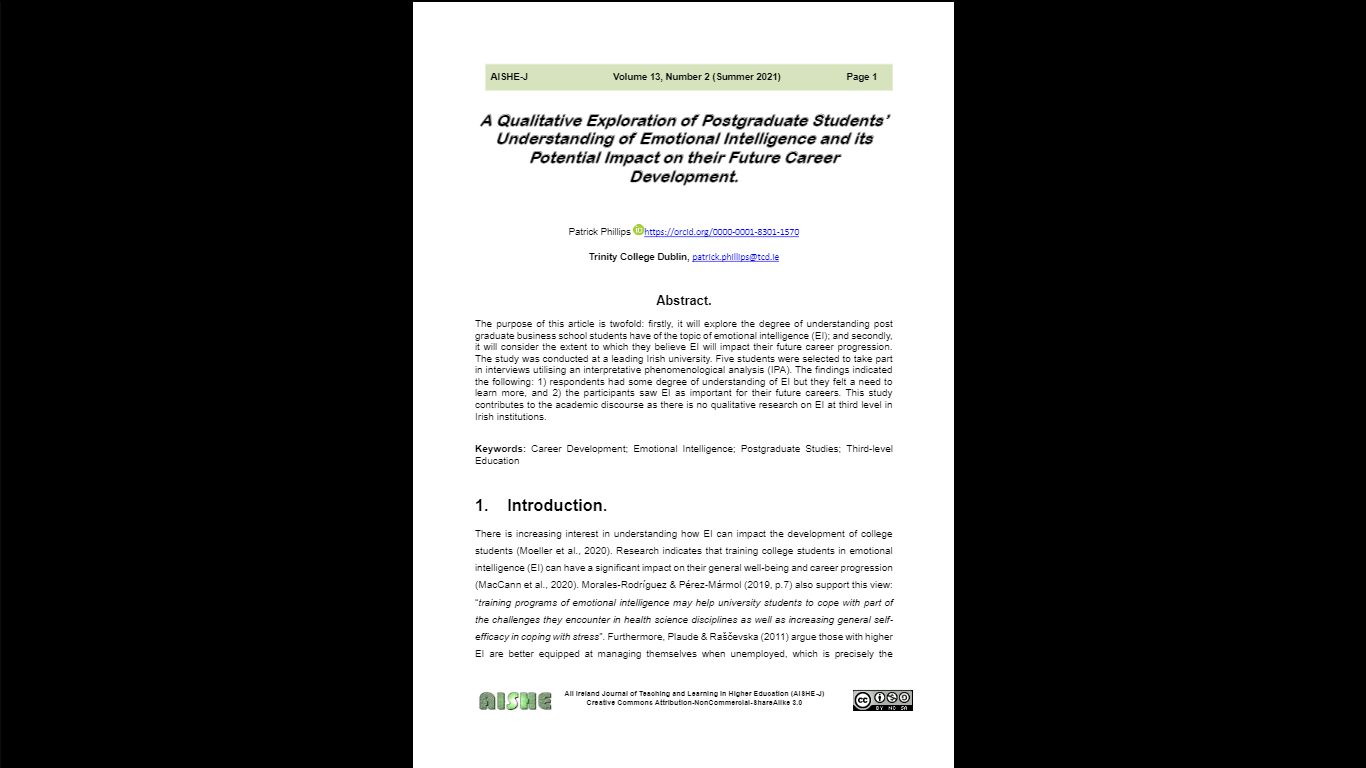 Type of resource
Studies and Reports