The school year 2020-2021 in Spain during the pandemic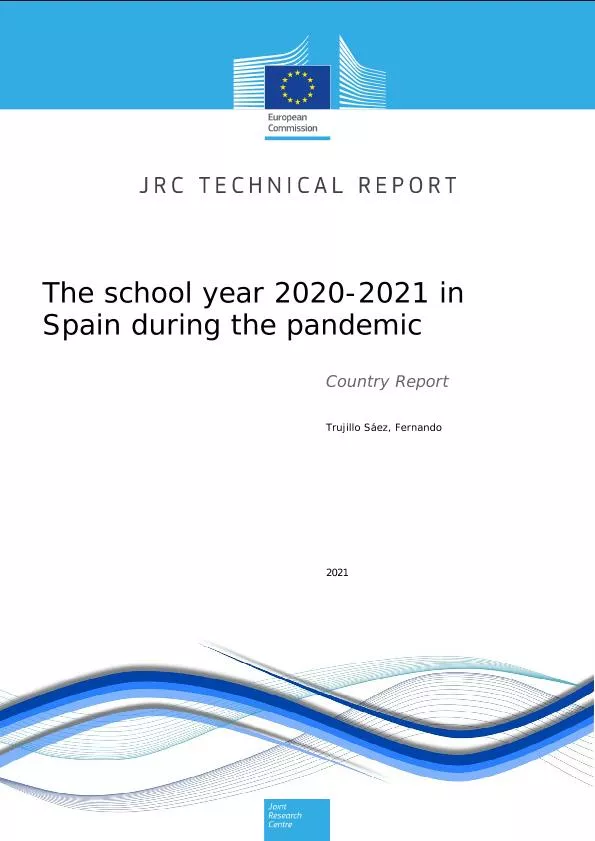 The report The 2020-2021 school year in Spain during the pandemic includes the main conclusions of the study promoted by the Joint Research Center of the European Commission on the 2020-21 school year in Spain.
This technical report describes the educational response to COVID-19 in Spain during the 2020-2021 academic year, a Spanish version of the research results is included in the annex. The study focused on compulsory education and it was designed as a qualitative research with a sample of 34 participants, including school leaders, teachers, families and students from different types of schools and regions in Spain. The main conclusions describe an uncertain start of the school year, but gradually, the choice of face-to-face teaching as the main instruction mode revealed successful in general terms. However, some problems appeared concerning students with special needs, relevant changes in teaching methodology and about the use of blended learning in Secondary Education, which is considered to have been quite problematic or even unsuccessful. On the positive side, a deep revision of the curriculum by schools and teachers, and the reduced ratio of students per teacher to keep interpersonal distance, may have compensated the difficulties during this academic year. This report also includes a Spanish version of the research results in its annex.
In short, it is a reflection on the impact of the pandemic on the different educational systems throughout Europe. Specifically, in the present study, Professor Fernando Trujillo presents the analysis of the effect of Covid-19 in Spain, during the 2020-2021 academic year.
The presentation of this study The 2020-2021 school year in Spain during the pandemic is available at :
https://www.youtube.com/watch?v=_bbZ3z9F5vs
The text of the report is available at the following link from the Joint Research Center of the European Commission, where a Spanish version of the research results is included in the annex:
https://publications.jrc.ec.europa.eu/repository/handle/JRC125453?fbclid=IwAR2_zjlZR3cvOY-ncb1HXEmztmyz6QqQveiWfWDC4Hq66IuDYAfL8BRfssw
Resource Details
Type of resource
Studies and Reports
Resource media