Online course on (invisible) racism
Make it Visible is an online course that aims to improve the competences of youth workers, educators, teachers, activists, and anyone interested, in how to run educational activities with young people raising awareness and preventing any form of racism. The course is a result of the European project called STAR: Stand Together Against Racism, where 4 NGOs from Bulgaria, Italy, Poland, and Spain got together to share, test, upscale and disseminate their best practices to act against (invisible) racism and any type of violence.
If you will decide to take a course, you will learn the current understanding of what racism is, including the modern forms of racism like invisible racism, or micro-racism. You will be able to discuss with colleagues from all around the world your best practices in anti-racism education and activism. We will invite experts to join us in the webinars where we all will be able to interact. And finally, you will be able to explore different educational tools and approaches. So, are you ready to join?
The MOOC is available for everyone in the platform youth-mooc.eu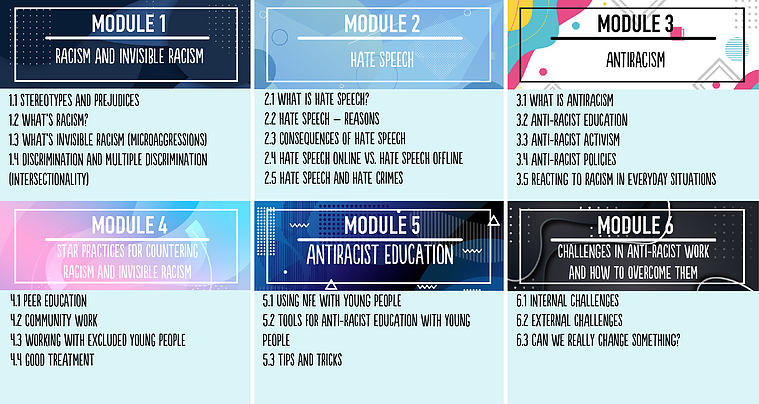 Resource Details
Type of resource
Open Educational Resources