Family Learning Framework: Advice for Practitioners
The Family Learning Framework will support you to work with partners to plan, develop, deliver and evaluate family learning effectively at a local level.
Family Learning encourages family members to learn together as and within a family, with a focus on intergenerational learning. Family learning activities can also be specifically designed to enable parents to learn how to support their children's learning.
This framework builds on the information provided in the 2016 Review and focuses on four key areas to support practitioners and leaders:
Programme development - innovative and responsive programmes that will enable families to access and progress wherever they are on their learning journey.
Evaluation - how and when to use evaluation to assess impact and inform improvement
Workforce development - career-long professional learning
Research - embedding research into practice and carrying out research to understand more about effective practice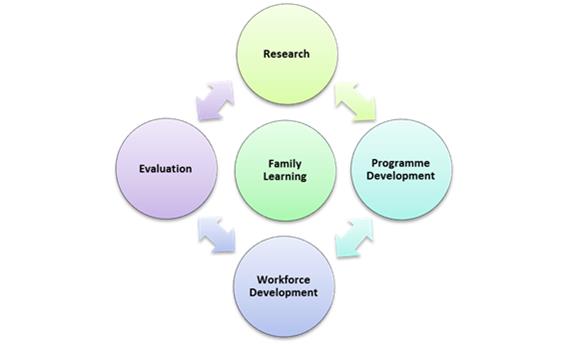 Practitioners are encouraged to use this framework alongside the Review of Family Learning 2016 to improve their practice and outcomes for Scotland's children, young people, families and communities.
Resource Details
Type of resource
Open Educational Resources