Estranged Students: Illustrating the Issues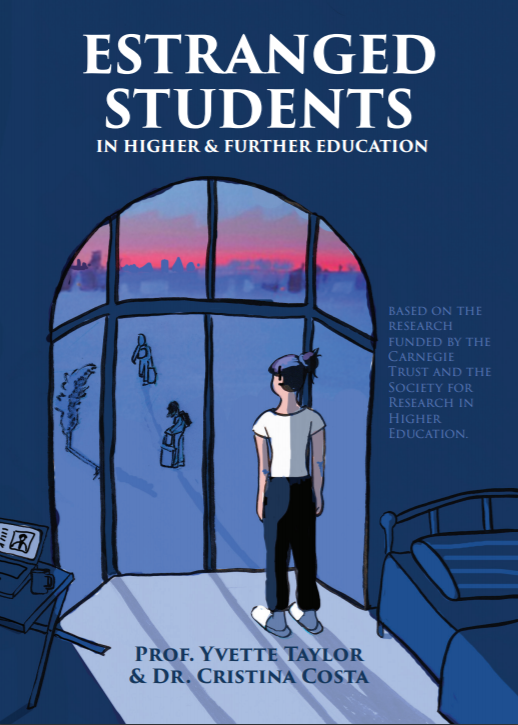 Little is known about the experiences of estranged students either in the UK or internationally. This report includes findings from the SRHE and Carnegie funded research on 'estranged students' and is illustrated by Samia Singh.
"Estranged students can be defined as a group of young adults who have unstable, minimal or no contact with their parents and/or their wider family networks. In the context of the Scotland, estrangement status among students was only recognized in 2016 through campaigning initiatives supported by Stand Alone and ButtleUK. To date, only ten Scottish Universities and Colleges have explicit policies in place to support this group as signatories to the Stand Alone Pledge."
Based on interviews, this study represents the first of its kind in Scotland, exploring how estranged students navigate Education structures and the institutional and interpersonal resources available. 
Resource Details
Type of resource
Studies and Reports