ESOL for Refugees: resources for new arrivals
You can read more about these resources in Alex Stevenson's blog Tailoring language learning to meet refugees' needs.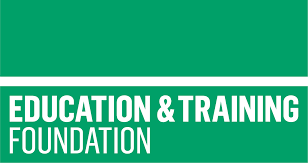 ESOL for Refugees: resources for new arrivals aim to help ESOL practitioners better meet the early integration needs of refugees who are New to ESOL (i.e. working below, or at the very beginning of, Entry Level 1).  They were commissioned by the Education and Training Foundation and the Home Office, and developed by Learning and Work Institute and Learning Unlimited.
The resources developed consist of: 
Guidance to support practitioners with the approaches underpinning the resources, linking to the New to ESOL guidance and resources  
12 units of teaching and learning materials, based around a simple dialogue in a relevant early integration scenario, each intended to support around six hours of delivery 
A screening tool, to help identify learners who are New to ESOL, and who may benefit from additional early integration language support 
Learner profiles, illustrating the early integration needs and longer-term learning and work aspirations of refugees.
Resource Details
Type of resource
Open Educational Resources