ENTR: multilingual digital media for young Europeans

On Monday, May 17, 2021, France Médias Monde and Deutsche Welle, in partnership with a dozen media outlets in six European countries, launched ENTR, a new digital media outlet aimed at 18-34 year-olds. It offers videos on YouTube, Instagram and Facebook, in six languages: French, German, English, Polish, Portuguese and Romanian.
Reports, portraits, stories, IGTV... ENTR's ambition is to offer content in all digital forms and on all themes that interest young people on the Internet and social networks, addressing them in their mother tongue.
Climate, employment, solidarity, culture, technologies... ENTR's reports, produced, adapted or reinvented in different languages, are intended to make young people across Europe react by breaking down language barriers. They also aim at making them interact around the great generational subjects they share, in all their differences, by contributing to their "European consciousness".
Education and environmental protection, economic development and health, but also more social issues such as migration and justice are among the issues that ENTR's editorial teams are committed to addressing.
By addressing young people in all their diversity and creativity, ENTR aims to offer them the keys to a better future. Accessible everywhere to all speakers of its languages, ENTR is also a media and interactive window on Europe in the rest of the world.
Co-funded by the European Union, this new media is intended to be developed later in new languages, through other partners who could join this pan-European project.
The link to access at the media : https://entr.net/fr/
Resource Details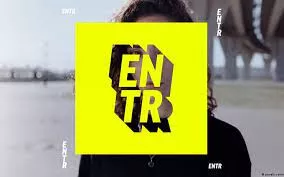 Resource media