English for speakers of other languages: access and progression – Department for Education report
The Department for Education has released a new report focusing on the availability of ESOL learning courses and progression in ESOL provision in England. It considers experiences of ESOL senior leaders and teachers, as well as learners and non-learners. The report explores the delivery of English language provision, the demand for language learning, people who access provision and their motivations for accessing it and progressing in language acquisition. The report also includes a glossary to assist readers in understanding terminology used in the report. 
The report explores many aspects of ESOL provision in the UK, including changes in the types of learners seeking ESOL classes, for example that the number of European learners has decreased and the number of refugee and migrant learners has dramatically increased. It also found that the reasons for developing English language skills varies and that learners may want to acquire English skills to improve their employment and career prospects, develop their life skills, feel part of a wider community and access services and benefits they may need. The content of the report makes use of direct quotes, tables and graphs, and other visual aids that help to break down complex information and make it easier to understand. 
The report will be most useful for those working in the ESOL sector or within educational institutions. It will also be of particular use to anyone working with refugees, asylum seekers and migrants. Although research and findings focus on England, it may be of use to other UK countries who may have similar and relatable experiences of ESOL provision. 
It is free to download from the government website.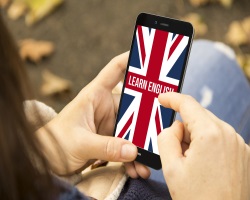 Resource Details
Type of resource
Studies and Reports