E-trainers.eu - Innovative e-learning courses for teachers
Looking for a flexible, interactive and, above all, a practical training course that will make it easier to plan classes and interact with your students using digital instruments and tools? E-trainers.eu is a great opportunity for you to become a more competent digital teacher. 
E-trainers.eu is a platform aimed at e-learning and professional development of teachers. It was created by teachers from 7 institutions across Europe as part of the E-trainers: New Skills and Tools for VET project financed by the Erasmus+ Programme. 
All content featured on the platform is available in 9 languages: English, French, German, Italian, Spanish, Dutch, Latvian, Slovenian, and Croatian.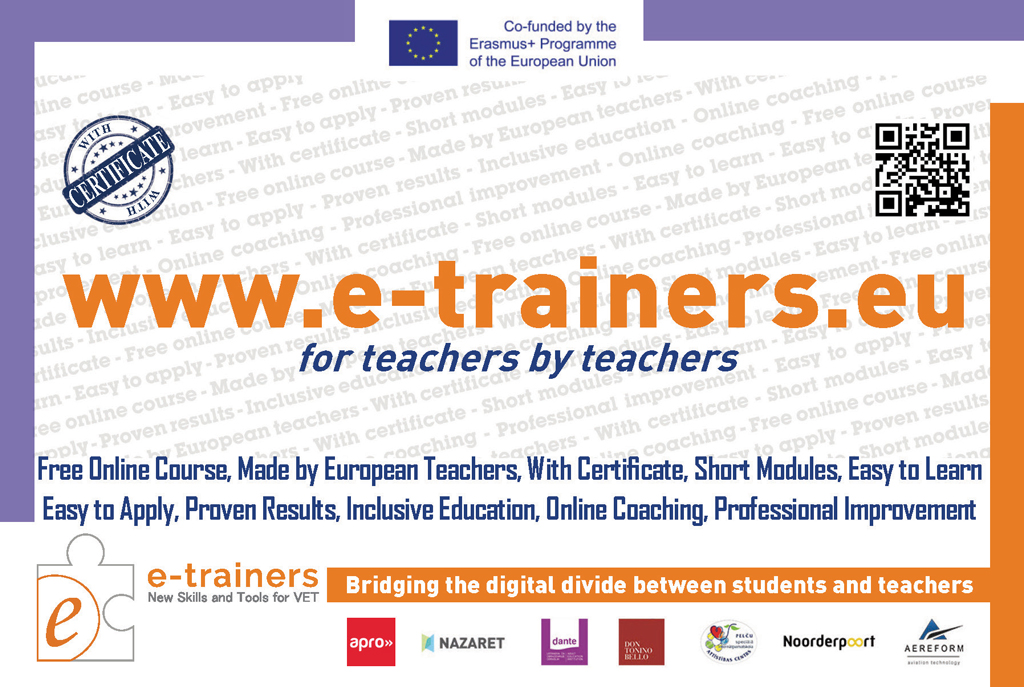 The platform features 3 courses on:
using videos as a didactic method (GUIDE STUDENTS IN CREATING DIGITAL CONTENT)
teaching methods for key transversal competences (DEVELOP LIFE AND CAREER SKILLS OF YOUR STUDENTS)
critical use of the Internet (BECOME A DIGITALLY CONFIDENT TEACHER)
The platform is flexible - you can participate in the courses at your own pace and at any time. You can access the platform and all courses from any device connected to the internet.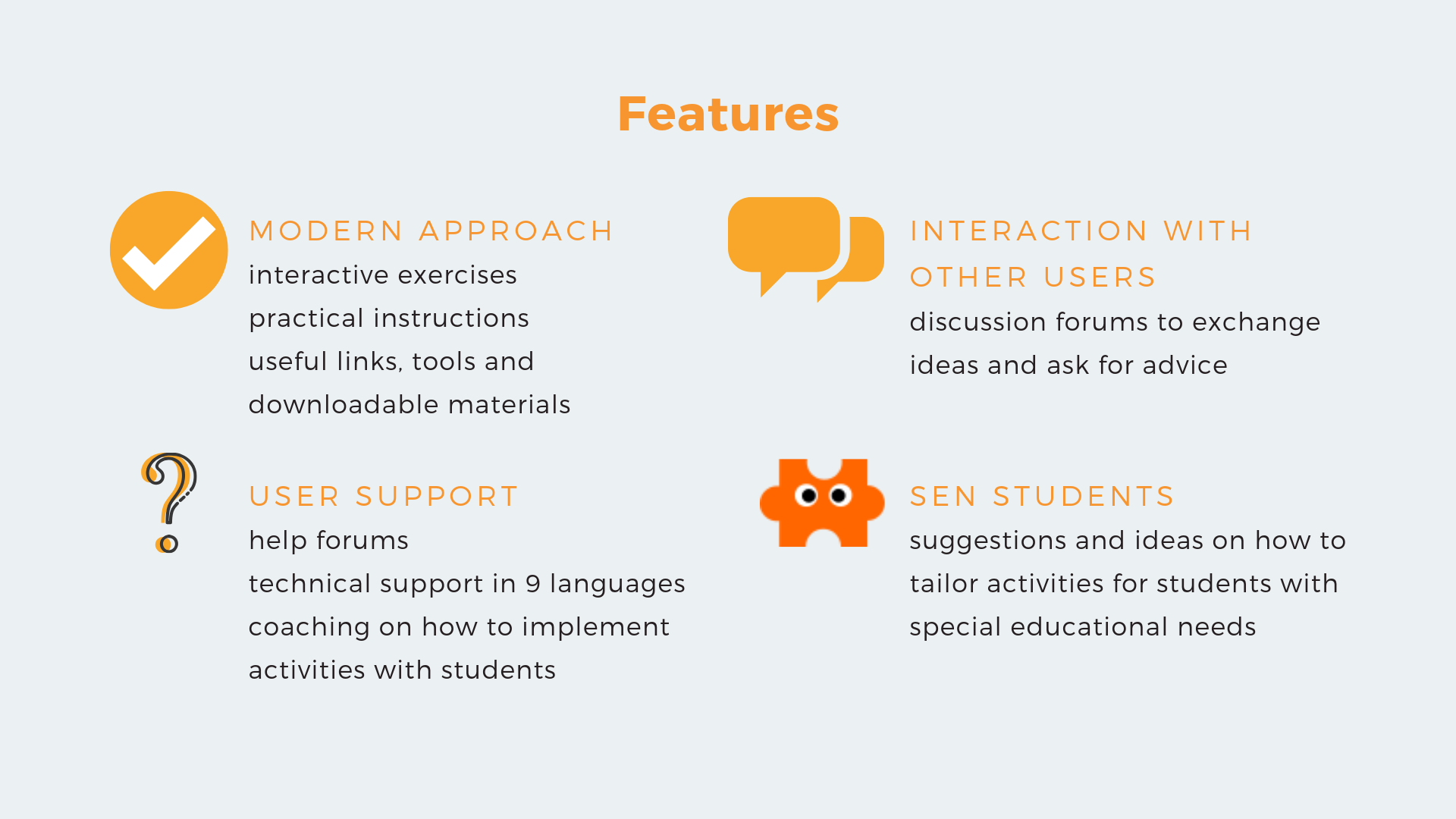 Upon completing all activities within a course, you can take the modular test and receive a certificate of achievement.
In case you have any questions related to the content or technical difficulties, you can request support and coaching in any of the 9 languages the platform is available in.
All courses on this platform are simple and user-friendly. If you invest some energy and time into finishing these e-courses, your daily work in the classroom will be easier.
To start, all you need to do is visit e-trainers.eu and sign up!
Resource Details
Copyright status
Creative commons
Type of resource
Open Educational Resources