E-Book: Intangible Cultural Heritage in Europe
Comprehensive e-book on intangible cultural heritage in Europe.
95 photo reportages on the intangible cultural heritage in Germany, Spain, the Czech Republic, the United Kingdom and Switzerland highlight the diversity of European cultural heritage. The free work is a treasure trove of traditions, folklore, ancient rites, traditional crafts, festivals, traditional knowledge and much more. It is the result of the Strategic Partnership "European Lived Culture Connects" (EliCCon-Project; 2018-1-DE02-KA204-005011), which was carried out from 9/2018 to 8/2020. At the same time, the project made a contribution to the European Cultural Heritage Year 2018.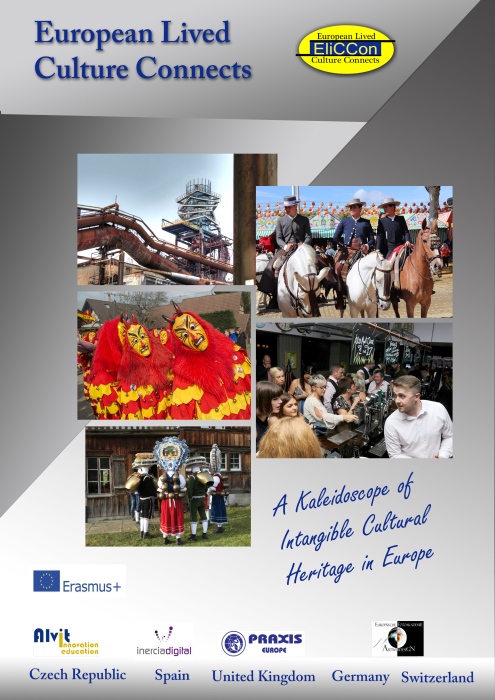 With the declaration of the European Cultural Heritage Year 2018, the European Community emphasises the high value of culture and its commitment to its preservation. Cultural heritage forms the basis of social values and common living standards.
The e-book can be used for all areas of education, for example to promote intercultural competence, for country studies, for tourism and other purposes.
The free download on the project homepage:www.european-lived-culture.euoron the Platform for Open Educational Resources "OERCommons"https://www.oercommons.org/courses/intangible-cultural-heritage-in-euro…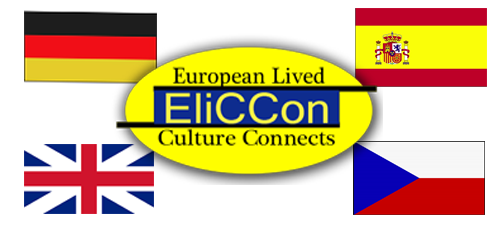 Resource Details
ISBN
Intangible European Cultural Heritage, Culture, Erasmus Plus, Strategic Partnership, Intercultural Skills, Folklore, Traditions, Rites, Feasts, Craftmanship, Xenophobia, Stereotypes
Copyright status
Creative commons
Type of resource
Open Educational Resources