Drive value from your data in further education – recorded webinar by Capita and Education Technology Magazine
Capita and Education Technology Magazine have collaborated to produce a 45-minute webinar that considers how educational institutions and organisations can drive value from data in further education. The webinar brings together Andy Youell, an independent data specialist; Jon Coal, Head of Management Information Services at Morley College London; Rob Clark, Business Development Manager for Capita; and is hosted by Paddy Smith, Managing Editor of Education Technology Magazine.
The webinar considers different aspects of the further education sector and shares insights into the role of data in further education, how it can be harnessed to boost student and staff experience, and the need to implement effective strategy that is correct when first rolled out.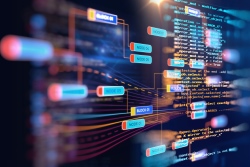 Topics of discussion include:
Data capabilities
People issues
College context
Strategy & evolution
Data driven systems
Opportunities
FE data landscape
Andy Youell expresses the need for organisations to have a dedicated data strategy and to promote an organisation culture that is confident and comfortable with data. Jon Coal highlights the fact that the college market is becoming increasingly competitive and colleges can use data to help inform them about course enrolment, or which courses are performing well or underperforming, and then using this information to better their services and improve income. Rob Clark discusses the changing FE data landscape, including the drive for realtime data and what this definition means, the imminent shift in skills demands that will require more data knowledge and the rise of super colleges, and he compares the level of change to that of the mobile phone over the past 20 years. There is also time given to audience questions, which also provides for further interesting discussions.
The webinar is an ideal resource for those working in the FE sector, particularly those at colleges and education centres and those working with FE data. To access the webinar recording, simply add your details on the webpage and gain instant access.