Digital Skills for the Artificial Intelligence Revolution
The global workforce is today facing a critical period of jobs and skills instability. With a big portion of today's jobs set to disappear or become displaced by AI, robotics and automation, the world today requires a human workforce which possesses proficient digital skills. Pursuant to such predictions, the WEF has recently launched the 'Reskilling Revolution', aimed at providing better education, new skills and better work to a billion people by the year 2030.
On the 15th of July 2022, the Valencia Chamber of Commerce, Industry, Services and Shipping has hosted a multiplier event as part of the Digital Skills for the Artificial Intelligence Revolution, an Erasmus+ KA2 Strategic Partnerships for Adult Education (Project Reference: 2020-1-MT01-KA204-074223). The project supports innovation through the design, development and evaluation of an online training course on Digital Skills in view of the Artificial Intelligence (AI) Revolution. This is aimed at improving and extending the reskilling of vulnerable adults in the workforce who possess a lower level of knowledge and digital competencies. Consequently, this will future-proof their careers vis-à-vis the anticipated shift and demands in digital skills.
The objectives of the multiplier event were to: - introduce the project in terms of scope, key goals and expected (and achieved) outcomes - present the product for the developed course resulting from the first wave of iterations for further feedback and input - kick-off the enrolment campaign for the developed course (hence the piloting and evaluation)
By the end of the multiplier event, participants were able to: - describe the DS4AIR project in terms of scope, key goals and expected (and achieved) outcomes - access and enrol on the DS4AIR online training
Resource Details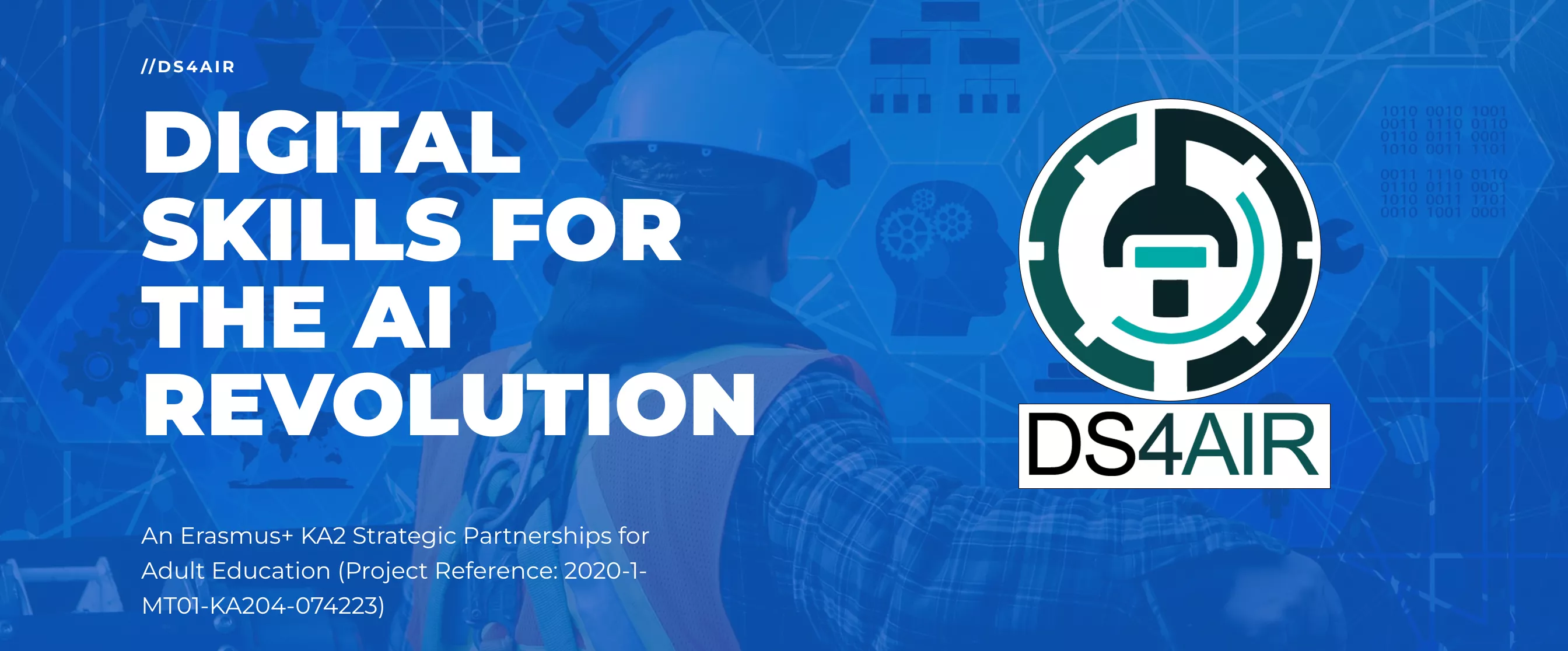 Type of resource
Open Educational Resources