Digital Learning Platform with Online Courses and Resources for Age-friendly Food Innovation

Innovating Food for Seniors (hereafter PIFS) is an Erasmus+ project aiming to accelerate the innovation and commercialisation of food products and services for seniors. It provides a freely accessible E-learning platform for small and medium-sized enterprises (SMEs), vocational education trainers (VETs), and policymakers in the food sector, stimulating and supporting their ongoing development and innovation of age-friendly food products and services.
To do so, the PIFS consortium offers a Digital Learning Platform as a standalone, distance learning resource to empower SME learners and VET providers with the essential knowledge of continuously innovating food for seniors. By combining cutting-edge scientific and practical insights, the platform offers courses, resources, and tools that strengthen the bonds and knowledge exchange between the food industry and academia, thus advancing the continuous R&D, commercialisation, and management of food products and services for seniors in the niche senior food market. 
The online course offers 16 bite-size modules with interactive online resources (e.g., videos and podcasts) to help SME learners and VET providers learn more about the essential knowledge and acquire skills and competencies to innovate food for seniors.
Resource Details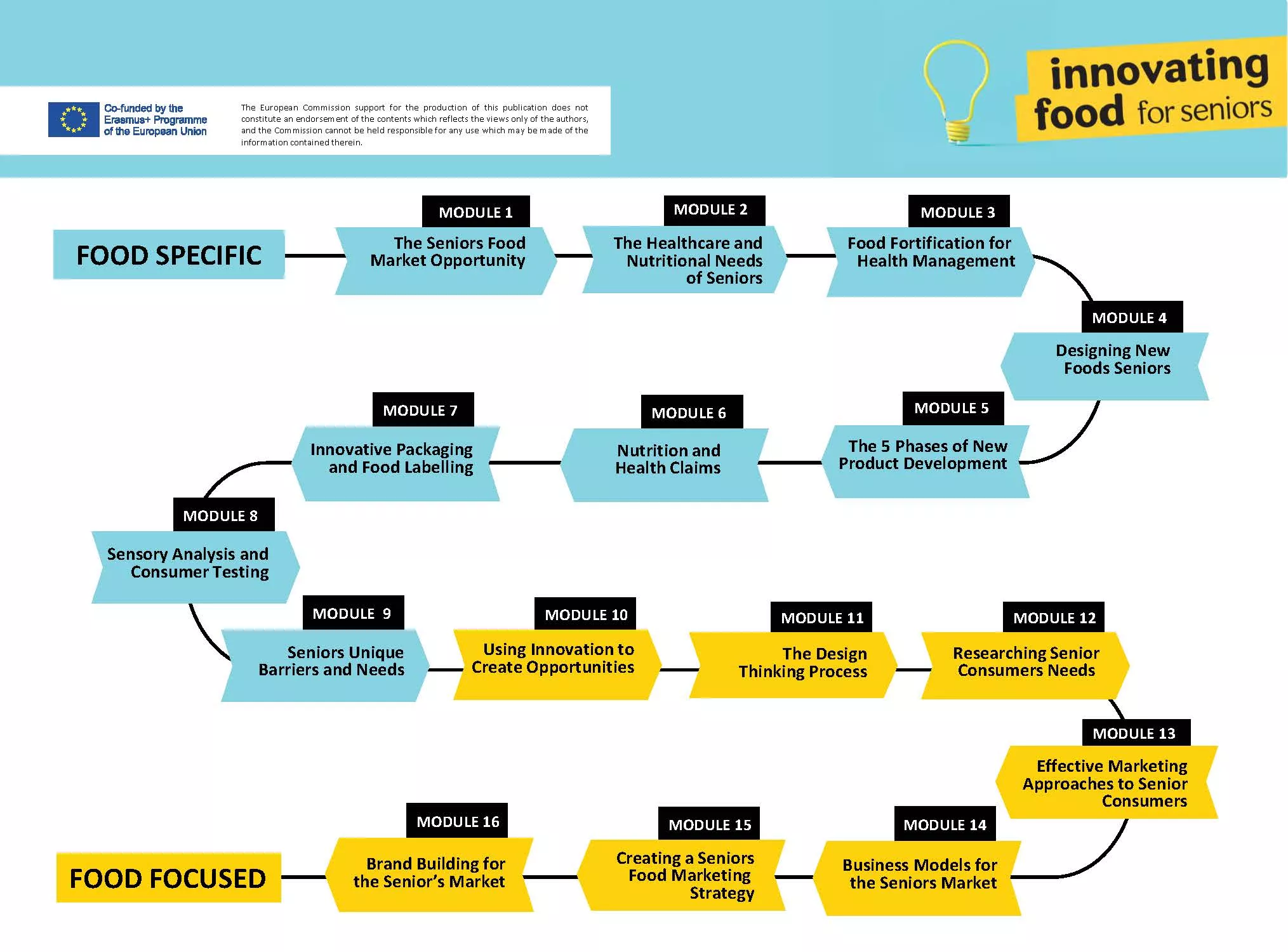 Type of resource
Open Educational Resources