Creativity Training web site launch and upcoming free resource Creativity Training Methodology publication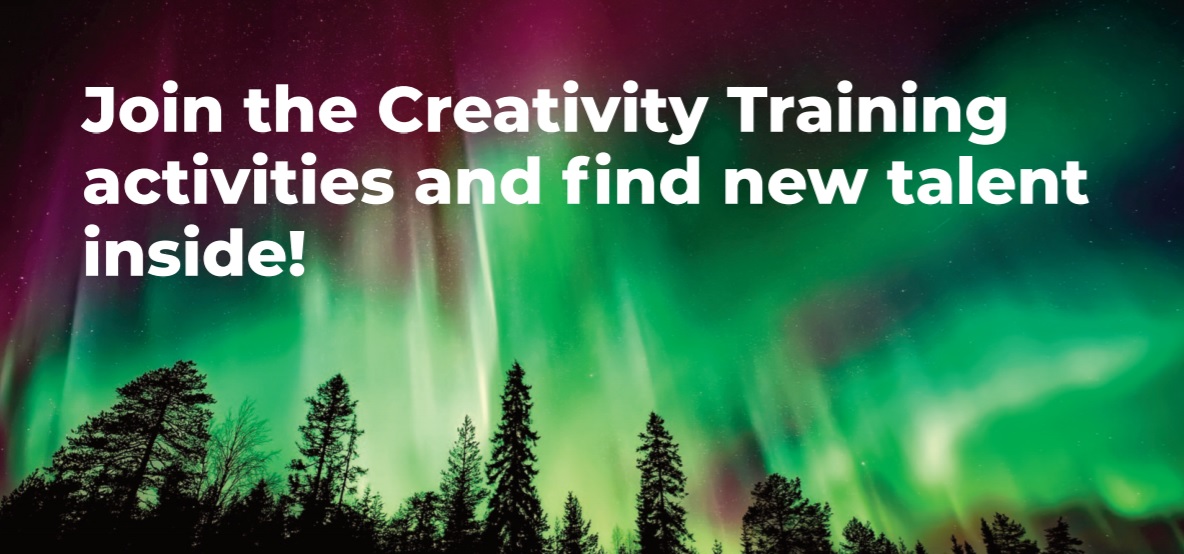 Creativity is among the most desirable skills of future employers.
Creativity is increasingly considered as a main reason for success for whole organisation. Successful creative organisations cannot function without creative workers. Such organisations adapt to changes more quickly and successfully deal with competitors. Creativity is the ability to raise new ideas, think outside the box, find unusual solutions, and deal with problems quickly. It's very important in adult training, especially unemployed adult. Adult trainers promoting creativity enable adult students to explore and find their hidden talents.
"Creativity development in adult education", No. NPAD-2017/10066 is 24 months Nordplus project with an aim to develop training tool for adult trainers. The main project approach is targeted through non-formal learning activities, which aim at enhancing the creativity skills and competences of adult education trainers and learners. The project will promote innovation, exchange of experience and know-how between different types of organisations in Nordic countries.
The main tangible result of the project will be "Methodology for Trainers in Creativity Training" - collection of materials and best practices from the project partners and other organisations and also materials and activities created during the project. This methodology will be used as a practical instrument in the work of adult educators and disseminated to wider audience.
The project is supported and financed by the Nordplus Adult programme.
Project partners:
Creative Future Ideas (Lithuania),
Radosas Iniciativas Centrs (Latvia),
SYKLI Environmental School of Finland (Finland),
Pirkanmaa design, arts and crafts association Modus (Finland) and 
Turku University of Applied Sciences (Finland).
Find out more from The CreDev website or in Facebook: CreDev - Creativity development in education towards 2020.