CléA Certification : a new level of qualification in terms of employability, mobility and skills (France)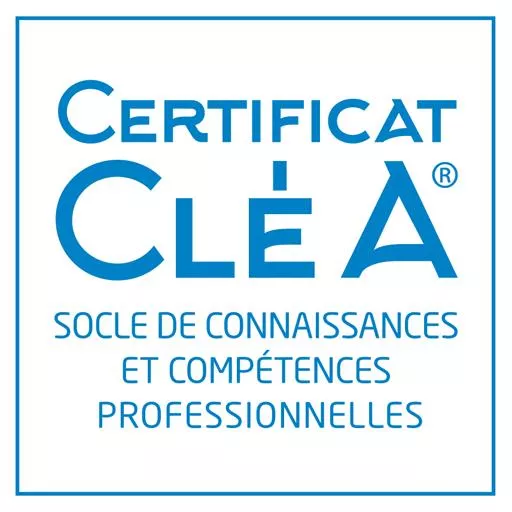 The most fragile section of the working population is the one which all too often lacks the necessary basics to attain certain qualifications or vocational training.To meet this challenge, the French social partners have created the first inter-professional certification. Entitled CléA, it has established a professional knowledge and skills base: a new level of qualification in terms of training, employment, professional mobility and competitiveness.
The State recognised the legitimacy of the social partners in this situation, and it entrusted COPANEF (the National Inter-Branch Joint Committee for Employment and Vocational Training) with the responsibility of developing the ecosystem capable of transforming this base in operational terms.
EPALE France thought it could be very useful to translate the presentation of CléA and its terms of references. You will find below other links to know more about this skills base.
CléA certification: what are the benefits for employees and businesses?
• Keeping in touch with workCléA certification principally addresses poorly qualified people: those with no professional certificates, who are weakened socially by economic developments. This certification initiative allows them to keep in touch with work, and to have a more visible presence in the labour market.• Accessible to allThe certification is available to all the vocational training schemes. Employees and job-seekers can use their Personal Training Account and will find support within the Professional Development Council.• Objective: employabilityThe CléA terms of reference include seven elements, each of which must be completely mastered. This level of definite, but accessible, requirement meets people's employability objectives and promotes their access to different types of post, in different business sectors.• A positive approachThe point of the CléA initiative is to enhance key points, rather than to condemn any missing skills. The assessment of knowledge and skills arises from classic examination or test plans, often linked to the acquisition of fundamental knowledge.• Professional recognitionAbove all, CléA certification recognises the value of involvement, of commitment to a voluntary initiative continued to its term: a dedicated effort, leading to a certificate which is recognised by the professional world.• Everything is includedCandidates are looked after and supported. They have access to an initiative which is equipped and led by a network of players, whose role and functions are clearly defined.• A base to build onThe knowledge and skills linked to CléA form a sufficient basis to allow certified candidates to follow training courses and lifelong learning schemes, and to adapt to developments within the world of work.· A benchmark for recruitersCléA is a unique, universal certification, identical for all professional sectors. It does not imply levels or ranks, but gives a good indication of people's motivation and commitment.
To learn more about CléA:
You can download the whole presentation and the terms of reference (in English);
join the Community of practice CléA : in French but soon in English
read the news : EPALE France event about CléA / 16 September 2016, Paris
Resource Details
Type of resource
Opportunities and Resources