Job shadowing in Pineda de Mar
Van 31 oktober tot en met 5 november was ik te gast bij de Deense private school Service & Co dankzij onsErasmus+ project 'Authentiek leren in de 21ste eeuw'. Het doel van dit project is het verzamelen van goede praktijkvoorbeelden, voornamelijk door jobshadowing in structured courses om een hedendaagse manier les te geven in de 21ste eeuw.​ Service & Co verzorgt opleidingen tot reisleider voor studenten uit Zweden en Denemarken. Om dit zo authentiek mogelijk te doen, hebben de lessen niet plaats in Denemarken zelf maar op de plaats waar de cursisten later zullen terechtkomen. Dat is in Spanje of in Malta in toeristische bestemmingen. In mijn geval was dat Pineda de Mar. 
Met ons cvo willen we meer inzetten op het les geven met cases in informatica om een aangename maar doelgerichte manier les geven. De nieuwe leerplannen vragen een totaal andere aanpak en daarom gaan onze leerkrachten in het buitenland goede praktijkvoorbeelden bekijken. Met meer geduld, nieuwe methoden, authentieke taken komen onze lesgevers terug. Doordrongen van de Europese gedachten en met kennissen en soms vrienden in heel Europa. 
Mijn bezoek aan Pineda de Mar was ook een bijzonder leerrijke ervaring. Gedurende 5 dagen kon ik 100 enthousiaste cursisten volgen die een zeer intense opleiding genoten van 5 weken. Intens betekent 7 dagen op 7 van 's ochtends 9 uur tot 's avonds ongeveer 22 uur. Het gaat om een zeer gevarieerde opleiding met aandacht voor groepsdynamica, cultuurverschillen, animatie, klangericht werken, memoriseren, EHBO, verkoop, communicatie en veel meer.
Alles wordt zo concreet mogelijk opgevat. Zo zijn er per dag enkele cursisten verantwoordelijk voor de goede orde van de dag. Zij spelen dus voor 1 dag reisleider. Er zijn constant een 10-tal lesgevers/coaches beschikbaar die de activiteiten organiseren, zelf een stuk lesgeven en ook de deelnemers beoordelen. Daarnaast doet het centrum een beroep op gastlesgevers: bv. een acteur of een specialist in technieken om teksten te memoriseren.
Alle lessen worden in en om een hotel gegeven. De cursisten slapen, eten, ontspannen en volgen lessen gedurende 5 weken in datzelfde hotel. Af en toe zijn er ook uitstappen bv. naar Barcelona.
Ikzelf heb de praktijkexamens meegemaakt zowel op de bus als te voet in Pineda de Mar. Ik woonde enkele lessen bij. Dat kon gelukkig gedeeltelijk in het Engels omdat de lessen voor de Zweedse groep Engelstalig waren. Daarnaast participeerde ik in extra activiteiten zoals een casino-avond, G-fit op het strand en de presentaties van reisorganisaties die zich aan de cursisten kwamen voorstellen. Die organisaties komen daar meteen ook cursisten recruteren. Een groot deel van de cursisten verlaat de cursus met een contract op zak voor bv. 7 maanden reisleider het komende seizoen. Sommigen kunnen zelfs al vroeger aan de slag tijdens het winterseizoen. Zelf heb ik ook een les gegeven over toeristische marketing over België en Vlaanderen.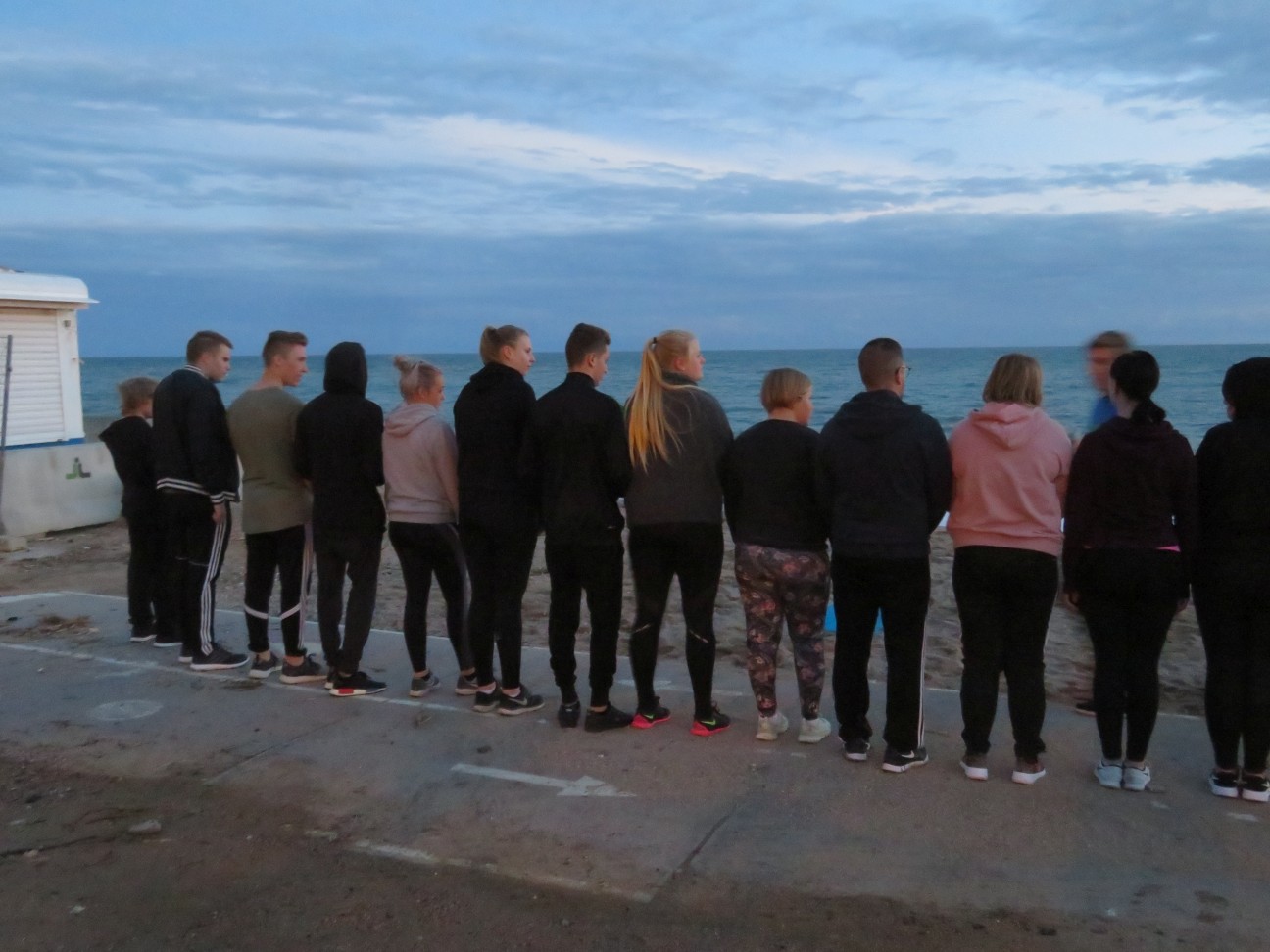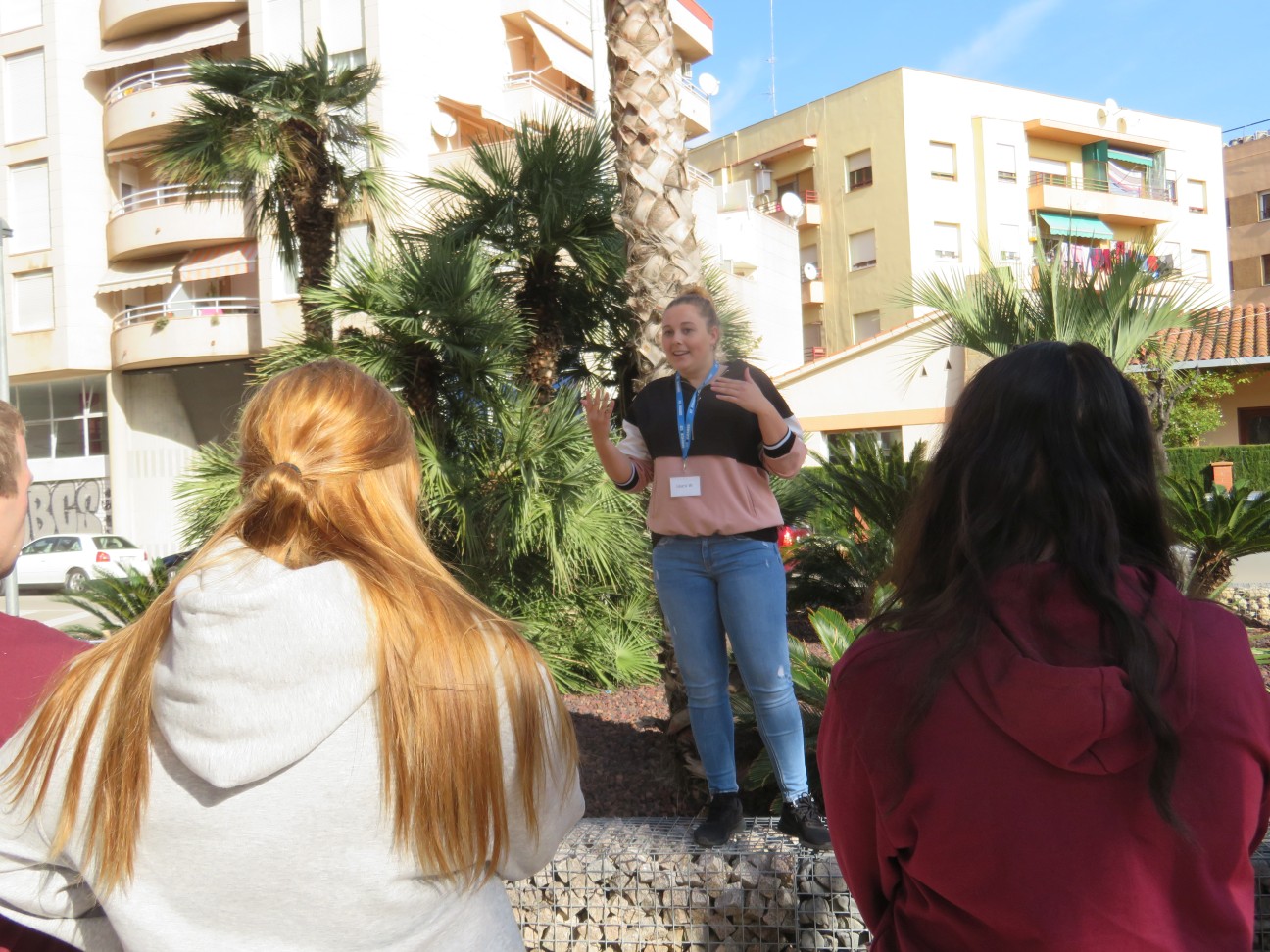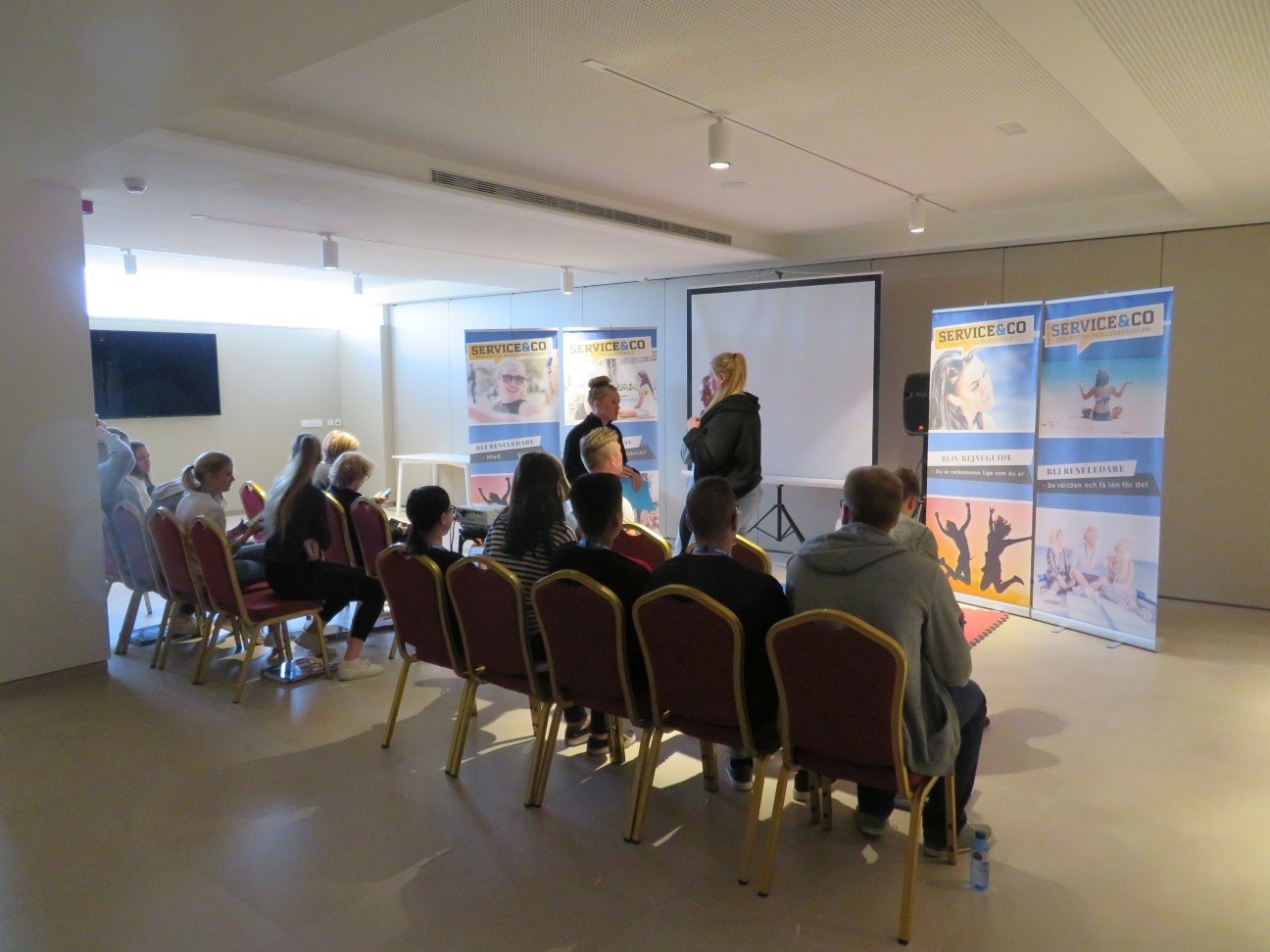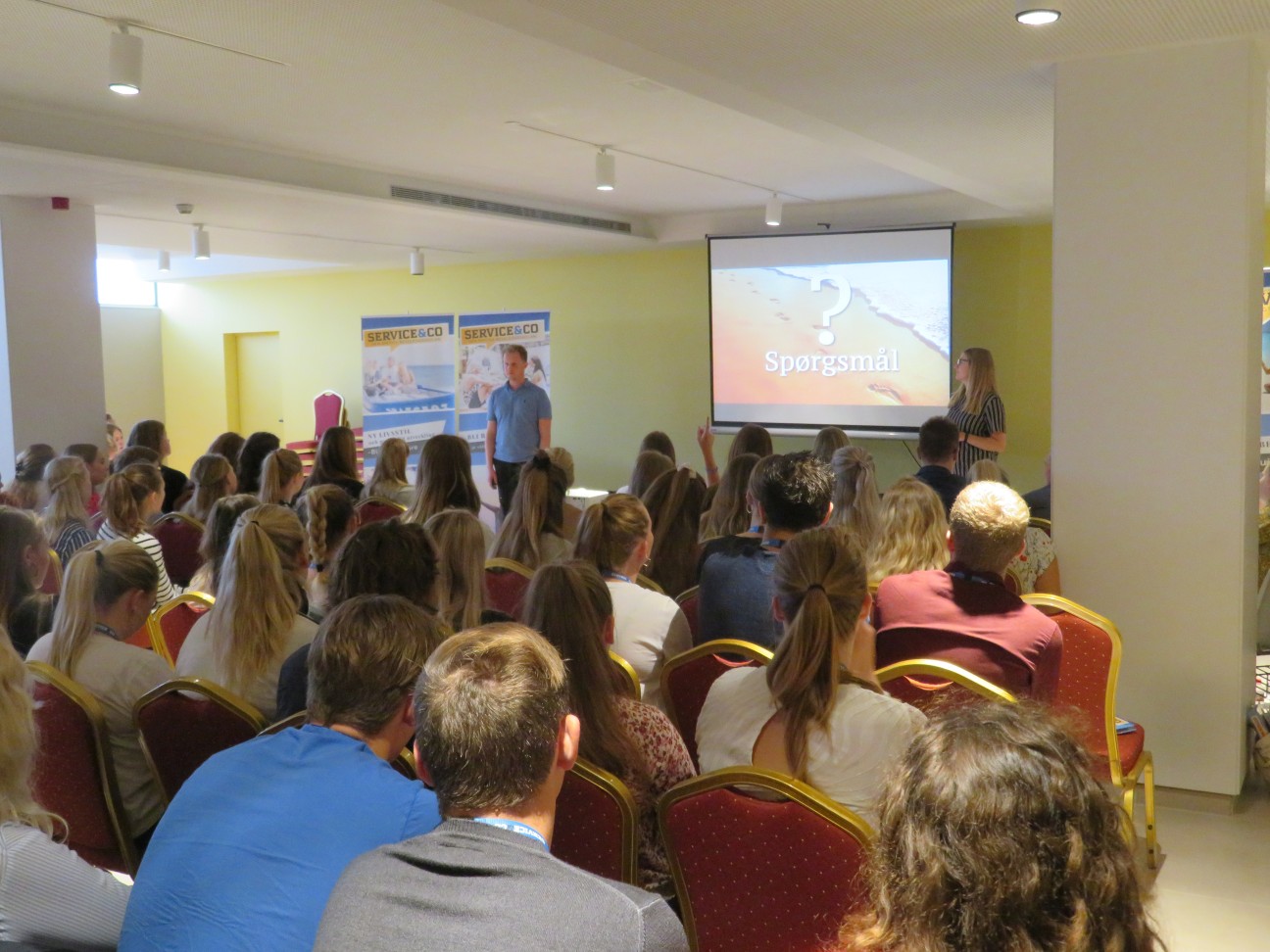 1) ontspanningsoefeningen en teambuiling op het strand van Pineda2) een examenrondleiding, een cursiste gidst ons door het centrum van Pineda3) de sector stelt zich voor aan de cursisten4) een les in de klas