Resource
Iz dolgotrajne brezposelnosti v primerno zaposlitev
Posted by Ana Peklenik
Publikacija z naslovom From long-term unemployment to a matching job je neke vrste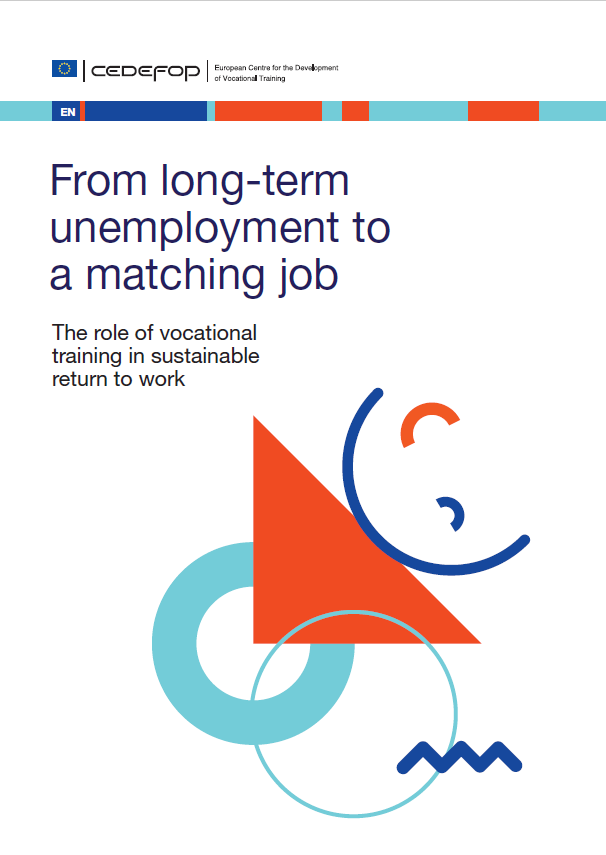 poročilo z istoimenskega foruma iz leta 2017, na katerem so predstavniki posameznih držav s primeri dobrih praks opisali, kako v različnih nacionalnih okoljih rešujejo opisano problematiko. Cilj ukrepov, kot so individualni pristop in razvojni programi, razviti v sodelovanju z deležniki na trgu dela, je poiskati stično točko oziroma ujemanje posameznika z delovnim mestom. To namreč preprečuje t. i. povratništvo in pripomore k trajnosti zaposlitve.

Okrepitev poklicnega izobraževanja in usposabljanja ter ujemanje spretnosti z zahtevami delovnega mesta ob upoštevanju značilnosti posameznika vodijo v udejanjanje predlogov, navedenih v publikaciji. Reševanje problema dolgotrajne brezposelnosti ima pozitiven vpliv ne samo na posameznika in njegovo ožjo okolico, ampak tudi na družbo kot celoto.
Language of the document:
English
Copyright Status:
No cost. Freely available to download.