70.000 audioboeken voor mensen met leesbeperking in Nederland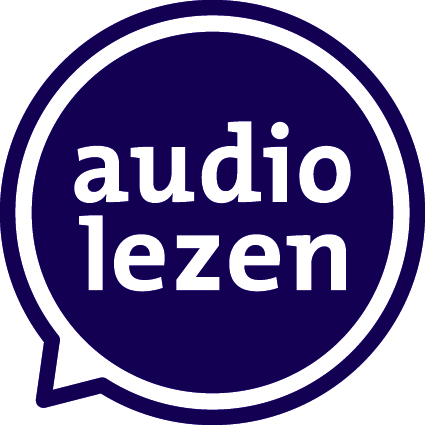 Ruim 1,1 miljoen Nederlanders hebben een leesbeperking. Zo telt ons land 300.000 blinden en slechtzienden en hebben ruim 630.000 Nederlanders dyslexie. Daar komt bij dat het aantal Nederlanders met een visuele beperking de komende vijf jaar waarschijnlijk met 20% toeneemt, onder meer door de vergrijzing.
Om deze groep ook in de nabije toekomst volwaardig mee te laten komen in een maatschappij waarin alles draait om toegang tot (geschreven) informatie, hebben de Stichting Aangepast Lezen, de Koninklijke Bibliotheek, CBB en Dedicon de handen ineen geslagen om Audiolezen toegankelijker te maken. Dat doen ze in drie stappen: meer bekendheid geven aan deze leesvorm, Audiolezen toegankelijker maken via de website en een speciale app, en door het gebruikersgemak te vergroten.
Breed aanbod
Via de website audiolezen.nl kunnen mensen die bijvoorbeeld blind, slechtziend of dyslectisch zijn, kennismaken met de collectie van de Stichting Aangepast Lezen. Deze collectie bestaat uit ruim 70.000 gesproken boeken en een uitgebreide kiosk met circa 175 gesproken versies van populaire kranten en tijdschriften. Dit brede aanbod is exclusief beschikbaar voor mensen met leesbeperking. De collectie wordt via een overzichtelijke website en app aangeboden en kan worden 'gedownload' of 'gestreamd' via de website, smartphone of tablet. Zo wordt informatie voor iedereen toegankelijk en ligt leesplezier binnen ieders bereik, ongeacht de leesbeperking.
Audiolezen via de bibliotheek
Een deel van de collectie komt in de nabije toekomst ook beschikbaar voor klanten met een leesbeperking die lid zijn van de bibliotheek. Deze collectie wordt eerst via een 'soft launch' gelanceerd waaraan een dertigtal bibliotheken deelnemen. Wanneer dit succesvol verloopt, komt de collectie gesproken boeken ook beschikbaar voor andere geïnteresseerde bibliotheken.
The referenced media source is missing and needs to be re-embedded.
Bron: Audiolezen