Starptautiska konference par kultūras mantojuma aizsardzību un glābšanu
30. maijā no plkst. 10.00 līdz 17.00 klātienē Latvijas Nacionālās bibliotēkas (LNB) Ziedoņa zālē un tiešsaistē LNB mājaslapā, Facebook un YouTube lapās būs skatāma starptautiska konference "Kultūras mantojuma aizsardzība un glābšana krīzes situācijās un katastrofu risku pārvaldība". To rīko Latvijas Republikas Kultūras ministrija un LNB sadarbībā ar UNESCO Latvijas Nacionālo komisiju.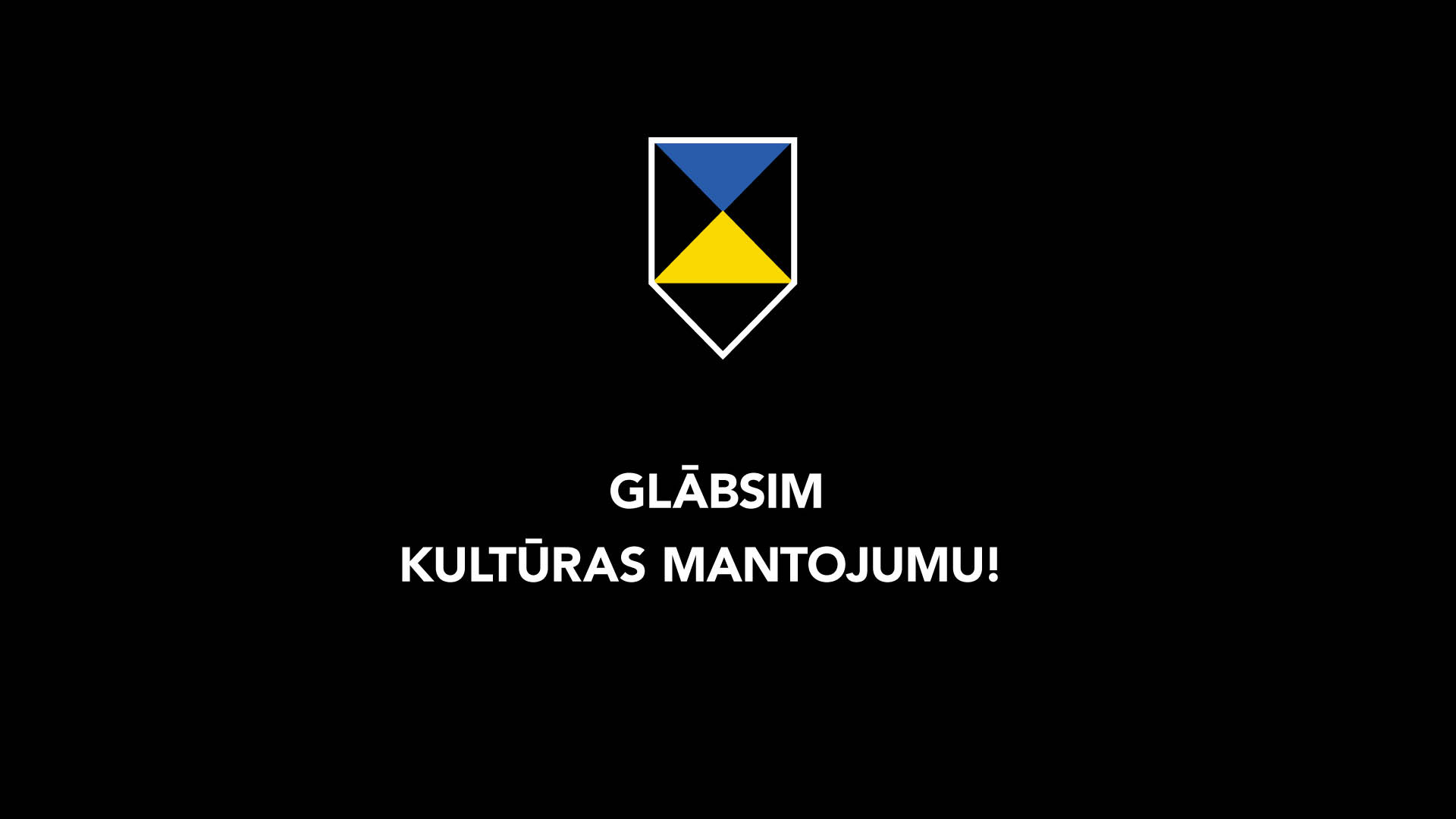 Reģistrācija dalībai klātienē līdz 26.maijam: https://forms.gle/5ecN9j68xp3Aec929
Dalība bez maksas.
Īpaši aicinām piedalīties klātienē kultūras mantojuma institūcijas, kā arī aizsardzības, civilās aizsardzības, operatīvo dienestu, pašvaldību un humānās palīdzības organizāciju pārstāvjus. Ņemot vērā ierobežoto vietu skaitu klātienē, lūdzam piereģistrēt ne vairāk kā trīs pārstāvjus no vienas institūcijas. Dalība bez maksas.
Pasaules atmiņā dabas vai cilvēka radītas krīzes vai pat katastrofas bieži ir bijis iemesls nozīmīga kultūras mantojuma zaudēšanai. Plūdi Rietumeiropā 2021. gada vasarā un Krievijas iebrukums Ukrainā ir atgādinājis visai Eiropai par nepieciešamību ikdienā, miera laikā celt gatavību kultūras mantojuma glābšanai krīzes situācijās, tajā skaitā, militāra uzbrukuma gadījumā.
Kultūras mantojuma iznīcināšana nozīmē ne tikai vietējo kopienu, bet arī visas cilvēces atmiņas un mantojuma zaudēšanu. Tā negatīvi ietekmē skarto kopienu noturību un labbūtību. Tādēļ kultūras pieminekļiem, arhīviem, bibliotēkām un muzejiem ir nepieciešams uzlabot sagatavotību katastrofām un pilnveidot reaģēšanas plānus. Uz to norāda arī vairāki starptautiski pieņemti dokumenti kā 1954.gadā Hāgā pieņemtā UNESCO Konvencija par kultūras vērtību aizsardzību bruņota konflikta gadījumā un tās divi Protokoli, UNESCO rekomendācijas dokumentārā mantojuma saglabāšanai un pieejamības nodrošināšanai digitālajā laikmetā, kā arī ANO Sendai ietvarplāns katastrofu riska samazināšanai 2015.–2030. gadam. Arī 2020. gadā pieņemtais Valsts civilās aizsardzības plāns paredz plāna izstrādi kultūras mantojuma glābšanai krīzes situācijās.
Nozīmīgākais katastrofu risku mazināšanas veids ir cieša savstarpēja sadarbība kultūras mantojuma institūcijām savstarpēji, risinot līdzīgus jautājumus un mazinot līdzīgus riskus, kā arī ar citiem partneriem. Konference tiek rīkota ar mērķi dalīties pieredzē par šo jautājumu risināšanu Latvijas institūcijās, veidot sadarbības un uzklausīt plašāku pieredzi no tiem, kas jau aktīvi strādā ar kultūras mantojuma aizsardzību un glābšanu krīzes situācijās.
Programma: lnb.lv.