Toll-net stelt gratis server ter beschikking om digitaal materiaal te ontwikkelen.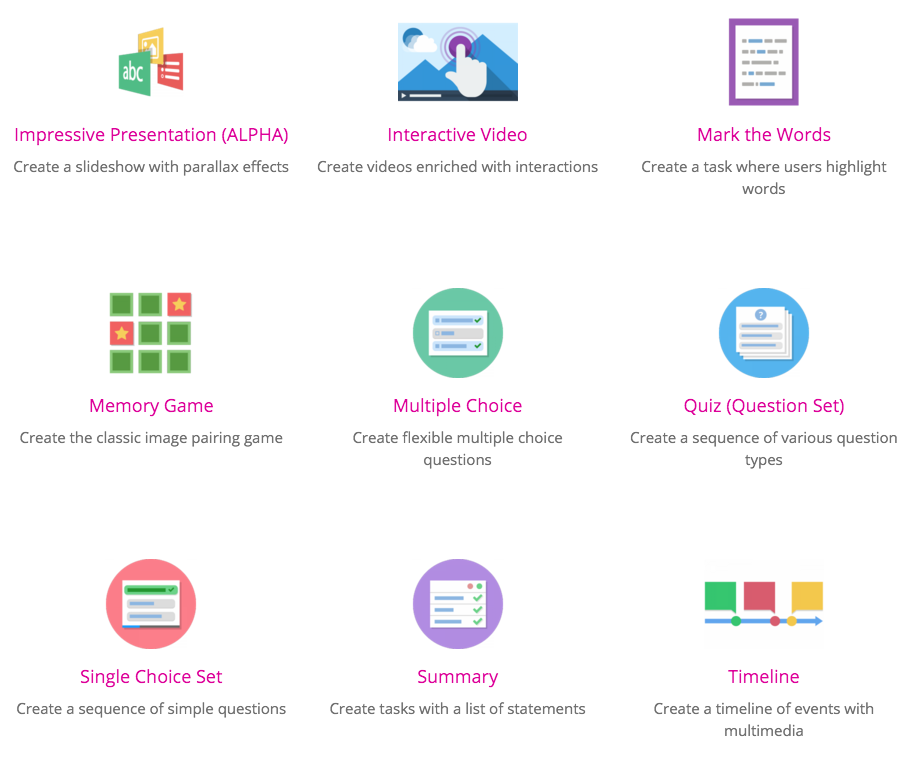 Sinds 2011 stelt Toll-net een server ter beschikking waarop docenten leerpaden ontwikkelen met Xerte Online Toolkits. Met Xerte kan je zonder enige kennis van html- of xml-code aan de slag om een educatief leerpad te bouwen. Een leerpad bestaat meestal uit tekst, video, interactieve oefeningen en eventueel audio.  
Door de jaren heen zagen wij dat sommige docenten meer nood hadden aan het maken van losse oefeningen. Toll-net is op zoek gegaan naar deze tool. In Noorwegen hebben we H5P gevonden. Vanaf nu biedt Toll-net naast Xerte dus ook gratis een server aan voor het maken van losse digitale oefeningen met H5P.
Met H5P maak je op een makkelijke manier interactieve oefeningen. H5P wordt aanzien als opvolger van Hotpotatoes. De intuïtieve (maar voorlopig Engelstalige) interface loodst je door het maken van interactieve inhoud en oefeningen. Je hebt het hele platform volledig in eigen hand aangezien je de oefeningen integreert in je eigen leeromgeving (Moodle, Smartschool, Chamilo, … ).
Een greep uit de soorten inhoud:
quiz,collage,presentatie,flashcards,documentatietool,invuloefening,sleepoefening,interactieve video of afbeelding… (wordt nog steeds verder ontwikkeld)
Ook voor H5P gebruikers zullen er regelmatig Toll-shops georganiseerd worden en voorzien we technische ondersteuning. 
Toll-net staat voor zowel Xerte als H5P in contact met de ontwikkelaars.