OECD Employment Outlook 2021. Navigating the COVID-19 Crisis and Recovery
Aktuálne vydanie OECD Employment Outlook sa zameriava na dôsledky pandémie COVID-19 na trh práce.
Kapitoly 1 - 3 sa zameriavajú na hlavné problémy trhu práce, sociálne výzvy, ktoré priniesla kríza a na politiky, ktoré by pomohli k ich riešeniu. Kapitola 1 monitoruje vplyv krízy na trh práce so zameraním na zraniteľné skupiny v strednodobom a dlhodobom horizonte. Kapitola 2 poskytuje predbežné hodnotenie úlohy systémov udržania zamestnania pri zachovaní pracovných miest počas krízy COVID-19. Kapitola 3 analyzuje, ako aktívne politiky trhu práce a verejné služby zamestnanosti reagovali na výzvy, ktoré priniesla kríza.
Kapitoly 4-5 sa zaoberajú dlhodobými štrukturálnymi otázkami a podnecujú diskusiu aj o ich význame a dôsledkoch pre krízu COVID-19. Kapitola 4 hodnotí rozsah a dôsledky domáceho outsourcingu na trh práce všeobecne, a najmä na povolania s nízkymi mzdami. Kapitola 5 poskytuje podrobný prehľad zákonných a dojednaných predpisov upravujúcich pracovný čas (vrátane práce z domu) a tiež prehľad trendov v modeloch pracovného času a využívaní času v krajinách OECD a v rámci sociálno-demografických skupín.
Resource Details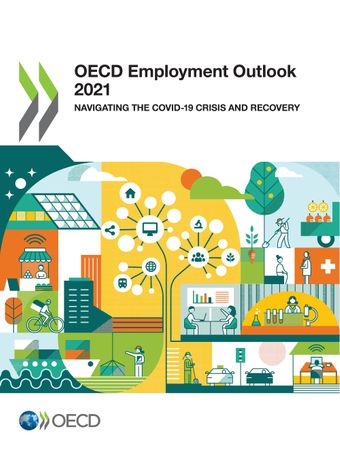 Type of resource
Studies and Reports
Resource media