Projekt LEVER wystartował!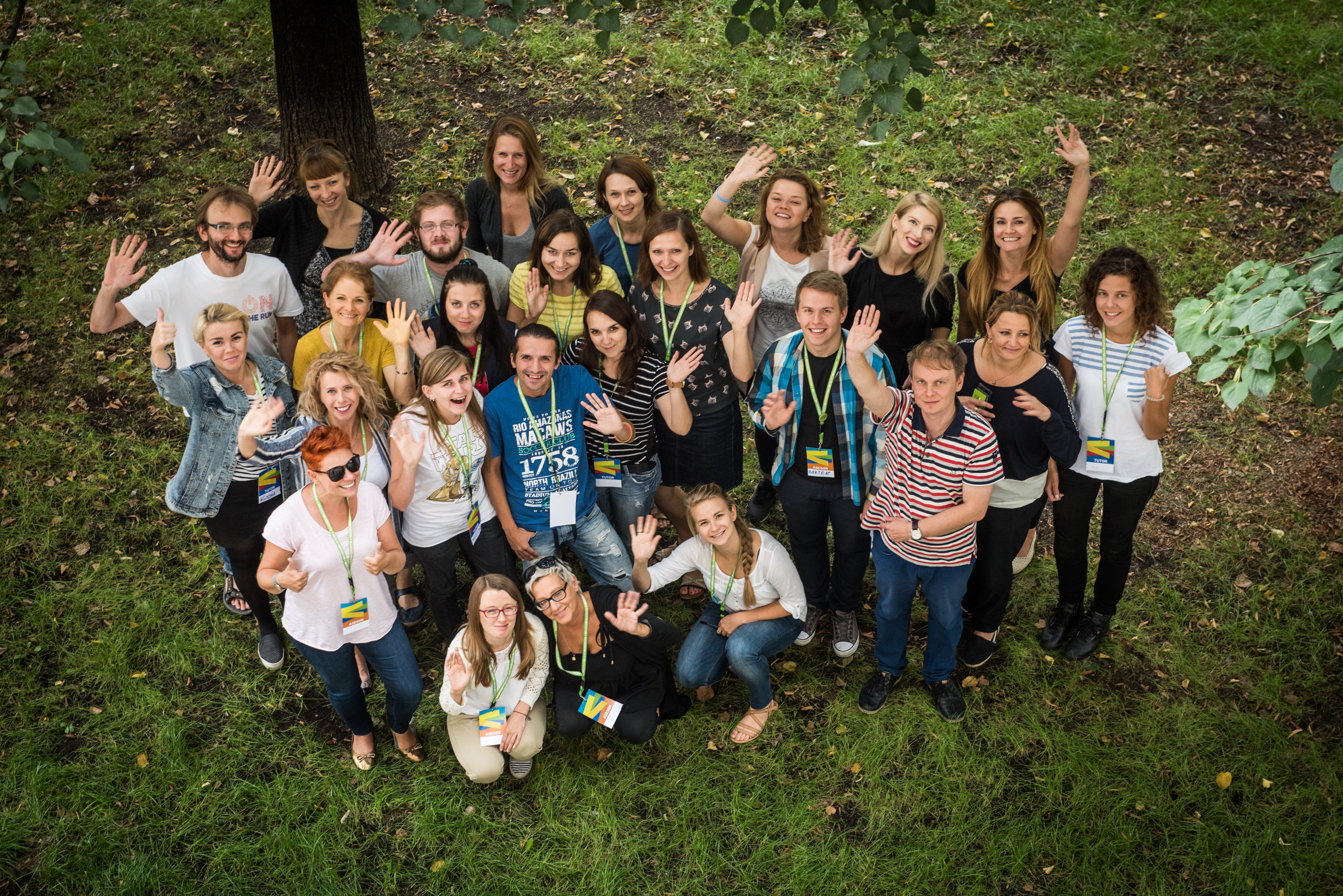 W dniach 23, 24 sierpnia 2016r. odbyły się pierwsze w Polsce szkolenia Tutorów i Asesorów Projektu LEVER – osób przeprowadzających wolontariuszy przez proces certyfikacji umiejętności miękkich rozwijanych dzięki działalności wolontariackiej. W warsztatach wzięło udział 23 przedstawicieli organizacji pozarządowych i instytucji publicznych z całego kraju, którzy przez dwa dni przygotowywali się do pełnienia funkcji Tutorów i Asesorów. Szkolenia już za nami, nadszedł czas, aby pierwsi wolontariusze zdobyli międzynarodowy certyfikat!
Z wolontariatu na rynek pracy
Jak potwierdzają badania[1], pracodawca podczas rekrutacji najczęściej zwraca uwagę nie na typ uczelni jaki skończył kandydat czy ocenę na dyplomie, ale na umiejętności miękkie przyszłego pracownika.  Okazuje się, że to one są kluczowe podczas poszukiwania pracy. Najbardziej pożądane przez pracodawców są takie kompetencje jak: efektywna komunikacja, otwartość na uczenie się i stały rozwój, aktywność i zaangażowanie w pracy, umiejętność pracy w zespole.  Bardzo ciekawym okazuje się fakt, że badania przeprowadzone przez Youth Volunteering: Attitudes and Perceptions,, wykazują praktycznie takie same cechy, które może rozwijać wolontariusz podczas swojej działalności non-profit. Zdecydowanie pokrywają się umiejętności takie jak efektywna komunikacja, umiejętność pracy w zespole, otwartość na uczenie się. Bardzo ważnym jest więc, aby wolontariusz był świadomy tego, co może dać mu wolontariat i jak bardzo może rozwinąć się podczas swojej pracy.  Zrozumienie, jak dużą wartość niosą ze sobą kompetencje miękkie jest kluczowe w kontekście rozwoju i kreowania własnej ścieżki kariery.
Model LEVER
Projekt LEVER został stworzony po to, aby pomóc wolontariuszom w walidacji kompetencji miękkich zdobytych przez nich w trakcie wykonywania działań społecznych oraz zachęcić pracodawców do uznawania tych kompetencji i doświadczenia wolontariackiego za wartościowe, przydatne w pracy odpłatnej i dające szansę na rozwój kariery zawodowej.
W ramach projektu opracowany został Model LEVER – proces walidacji kompetencji wolontariuszy, dzięki któremu wolontariusze mogą uzyskać międzynarodowy certyfikat potwierdzający poziom posiadanych kompetencji miękkich, który pozwoli wzbogacić ich profil i CV.
Sieć Tutorów I Asesorów
Dzięki przeprowadzonym szkoleniom w Polsce powstaje sieć Tutorów i Asesorów, których zadaniem jest wsparcie wolontariusza w procesie certyfikacji oraz ocena jego kompetencji. Uczestnicy przeszli przez proces Validation of Prior Learning – walidacji wcześniej nabytej wiedzy, który objaśnia genezę Modelu LEVER. Podczas szkolenia dokładnie poznali swoje role w projekcie i zakres działań oraz otrzymali niezbędne do certyfikacji wolontariuszy narzędzia. Pilotażowy projekt LEVER jest wdrażany w Polsce przez Fundację Dobra Sieć już od ponad roku.
Nadszedł czas na walidację umiejętności miękkich pierwszych 12 wolontariuszy, którzy skończą proces certyfikacji do 30 września!
Więcej informacji o projektcie na stronach:
http://kompetencjewolontariuszy.pl/
Autor: Marzena Kacprowicz, Fundacja Dobra Sieć