Prvý newsletter projektu EUPA_NEXT !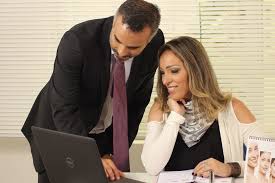 Na stránke projektu EUPA NEXT - Validation of formal, non formal and informal learning: The case study of Administration Personnel (Uznávanie formálneho, neformálneho vzdelávania a informálneho učenia: Prípadová štúdia administratívneho personálu), do ktorého je zapojený Národný ústav celoživotného vzdelávania je publikovaný prvý newsletter .
EUPA NEXT sa zameriava na validáciu (uznávanie) neformálneho (NFL) a informálneho učenia (IL) a jeho prienik s formálnym vzdelávaním prostredníctvom použitia formálneho akreditačného systému (ISO).
Cieľom projektu je vypracovanie metodiky pre certifikáciu neformálneho a informálneho učenia v neregulovaných povolaniach a zároveň vytvorenie komplexnej EÚ certifikácie pre administratívny personál.