»Izpostavljanje problema financiranja izobraževanja odraslih je odgovornost Evrope«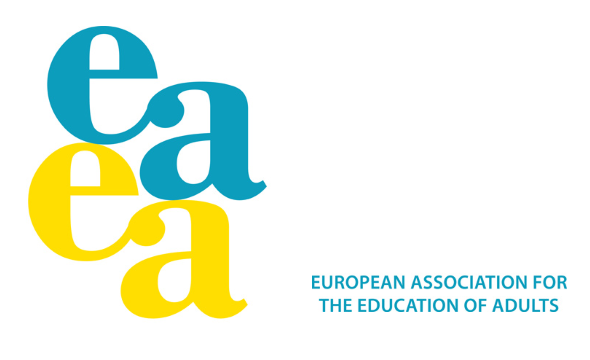 Junija je v okviru dogodka Evropski razvojni dnevi (Evropean Development Days), ki se je odvijal v Bruslju, nastal tudi intervju z dr. Katarino Popovič, generalno sekretarko Mednarodnega sveta za izobraževanje odraslih (ICAE).
Skupaj z go. Gino Ebner, generalno sekretarko Evropskega združenja za izobraževanje odraslih (EAEA), sta se pogovarjali o položaju in izzivih področja izobraževanja odraslih na evropski ter zlasti na globalni ravni.
Nekaj besed je bilo najprej namenjenih rezultatom Svetovnega izobraževalnega foruma (Word Education Forum), ki je bil maja organiziran v Incheonu, v Koreji. Dr. Katarina Popovič je dogodek označila kot velik in impresiven, zlasti z vidika vključitve in prispevka civilne družbe, ki je, po njenem mnenju, prvič dosegla tako velik uspeh v okviru globalne politike. O pomembnosti dogodka priča tudi podatek, da je bilo na njem prisotnih več kot 130 ministrov, ki so sprejeli dokument in podprli njegove utemeljitve. Obenem pa je dr. Katarina Popovič izrazila tudi obžalovanje nad rezultati izkušenj prejšnjega desetletja, ki so pokazali, da vsebinska vključenost področja izobraževanja odraslih v dokumente še ni garancija za njegovo vrednost ter bila ob enem skeptična nad možnostjo ustrezne finančne podpore v prihodnosti. Meni, da je na področju financiranja izobraževanja odraslih vloga evropskih vlad in evropske civilne družbe, da se vključi, povzdigne glas in na ta način prispeva. Gre za apel Evropi, da izpostavlja tovrstno problematiko, deli pozitivne izkušnje in vse skupaj potisne na globalni nivo.
The referenced media source is missing and needs to be re-embedded.
Nadalje je beseda tekla o vlogi dogodka Evropski razvojni dnevi in pomenu globalnega državljanstva. Dr. Katarina Popovič, ki sicer poudarja pomen in vrednost tega dogodka, kljub temu meni, da to ni dovolj. Zlasti problematično se ji zdi pomanjkanje zavedanja o pomembnosti globalnih problemov v Evropi in neodzivnost vse do pojava oziroma razširitve problematike. Za dosego trajnih rezultatov bi morali, kot pravi, vključiti vse nivoje: formalno izobraževanje, neformalno izobraževanje in izobraževanje odraslih. To je velika naloga, zato dogodek Evropski razvojni dnevi s tega vidika predstavlja zgolj in samo začetek.
Kot generalna sekretarka ICAE je v intervjuju izpostavila tudi svoja pričakovanja glede svojega prvega svetovnega zbora (junij, Montreal v Kanadi) in glede vloge evropskih članov ter evropskega nivoja na ravni ICAE. Od svojih evropskih članov pričakuje veliko. Zlasti si želi, da bi bogate izkušnje z visoko-razvitim evropskim sistemom izobraževanja in učenja odraslih ter s pozitivnimi ukrepi in iniciativami delili s kolegi po svetu ter okrepili zavedanje, da je izobraževanje odraslih samostojno področje, ki ni zgolj instrument za dosego drugih stvari, temveč področje z lastno vrednostjo.
Sogovornici sta zaključili, da je v Evropi nujno potrebno nadaljevati s prizadevanjem, da bo izobraževanje odraslih prepoznano kot samostojno področje, ki ima svojo vrednost. Kljub temu, da so izzivi posameznih področij različni, pa je globalna povezava nujna.
Kakšno pa je vaše mnenje o pomembnosti obravnave področja izobraževanja odraslih na globalnem nivoju? Na kakšen način lahko v Sloveniji prispevamo k globalnemu državljanstvu in našo izobraževalno prakso potisnemo na širši globalni nivo?
Vir: Spletna stran EAEA, 10. 6. 2015
Leonida Brezovec