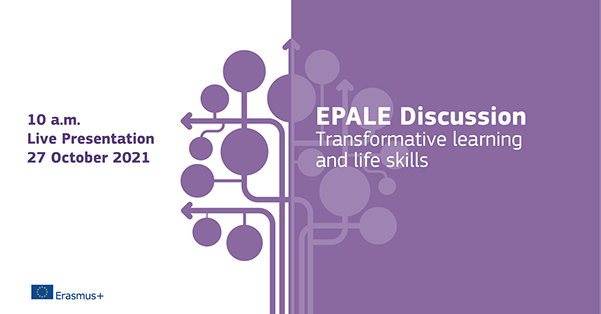 On 27/10/2021 at 10 am (CET) EPALE will host a live-streamed discussion on transformative learning and life skills.
Gina Ebner and Christin Cieslak of the EAEA will moderate the discussion, joined by George A. Koulaouzides (Hellenic Open University of Crete) and Suzanne Kyle (AONTAS).
► Join the discussion and share your thoughts and questions!
EPALE wants to hear from you!
We have prepared a survey to know better what are your habits and experiences using EPALE and your suggestions to help us improve. It's a short series of questions, which should take no longer than 5 minutes to complete.