Dear EPALE members,
in the context of the EPALE Ambassadors Journey, a special event dedicated to the EPALE Ambassadors from all over Europe, EPALE will live stream two inspirational speeches on open education, learning innovation, and digital learning:
- Wednesday 2 December 2021 at 10:30 CET the sociologist Alek Tarkowski of Open Future will guide us in the open education world: strategies, policy, advocacy and the social implication of digital transition.
- Thursday 3 December 2021 at 10:15 CET  the Managing Director of the competence unit of Politecnico di Milano Susanna Sancassani will lead us on an inspirational journey around learning innovation, digital learning and creative design of innovative learning methodologies.
A brand new EPALE OER is out!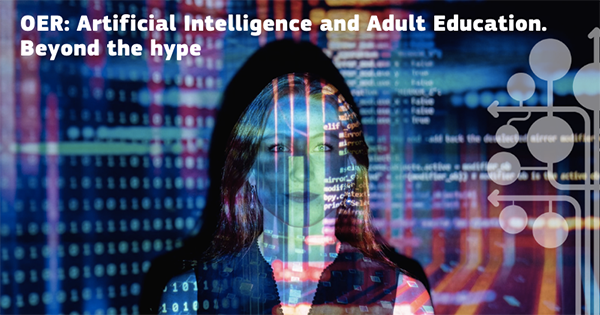 This open educational resource by Wayne Holmes, consultant researcher on Artificial Intelligence and education for UNESCO, explores how AI is increasingly becoming embedded in education and, in particular, it will soon be impacting on Adult Education.